We are so excited to be able to bring to you the cover reveal for Rebecca Ethington's
Through Glass
, which releases in less than a month on September 20th, 2013.
Both the book's cover and description are awesome and more than a little bit chilling, and we cannot wait for its release.
If you'd like to know more about the author, Rebecca Ethington, be sure to check out her website, or any of the other places she hangs out online.
And if you can't wait until September 20th for the release of THROUGH GLASS, the first book in her
Imdalind
series,
KISS OF FIRE
, is now available in eBook format for free at
AMAZON
,
BARNES & NOBLE
and for the
KOBO
.
We love the cover, but what do you think?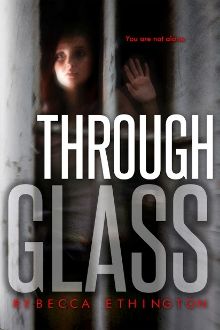 About Through Glass
Everyone remembers the day the sky went black. They remember the screams as the blackness ate those who were out in the open, those who surrounded themselves by light, and those who made noise.
Everyone remembers the voice from the sky, the way food disappeared.
Everyone remembers the day the sky went black, and the sun was wiped from the sky.
At least that's what I hope. I hope that there is an 'everyone' that will remember.
I hope that I am not alone.
Because I remember.
I remember, because it was the day I became alone.
It was the day the house went silent, and the birds stopped singing. It was the day when everyone disappeared, everyone except the boy, the only person I have seen in two years.
The boy I talk to through the glass.
About the Author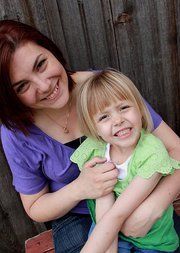 Rebecca Ethington has been telling stories since she was small. First, with writing crude scripts, and then on stage with years of theatrical performances. The Imdalind Series is her first stint into the world of literary writing.
Rebecca is a mother to two, and wife to her best friend of 14 years. She was born and raised in the mountains of Salt Lake City, and hasn't found the desire to leave yet. Her days are spent writing, running, and enjoying life with her amazing family.