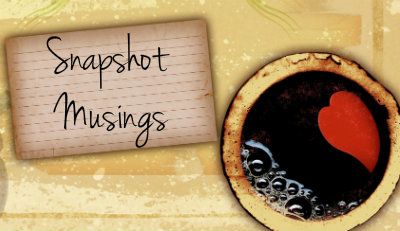 One of the things that worried me about returning to blogging was the seeming predominance of Bookstagram. I have never been a huge fan of photography. I usually try and avoid pictures, whether I am supposed to be taking them or posing for them. With Bookstagram becoming more and more popular, I didn't know if I would be able to keep up on all fronts. Even if I made an account, what would be the chances of me actually taking pictures?
Well, as part of my New Year's recommitment to blogging, I took the plunge and joined Bookstagram. Since joining, I've found challenges to join and have taken pictures daily. But the most surprising part? Im actually enjoying taking pictures. I've started looking at my books in a new way, and I find myself trying to arrange artful photos in my head even before gathering books for them. I am nowhere near as good as others; I do not have the skill set, I do not have all (or any, really) of the trinkets that make for beautiful pictures. I am slowly adding to my collection, but I know it will take a long time to feel anywhere close to accomplished.
So what does this mean, and why am I sharing it with you all? I cannot help but wonder what the popularity of Bookstagram means for blogging. Even as new as I am, I have caught myself only looking at stunning pictures, sometimes at the expense of the captions. Can Bookstagram really be an effective platform for reviewing books? Or is Bookstagram more effective because it can bring attention to old and new books, highlight themes or quotes at a simple glance, and make people want the book if for no other reason than it has a gorgeous cover or would be the perfect complement to a picture? Are momentary snapshots going to completely edge out blogs that have been cultivated for years?
For now, I want to continue with both arenas, because I feel like there is still a space for book reviews, for words without pictures. Part of me is not ready to let go of this site and make a full transition. I hope that I will be able to continue on both fronts and, regardless of the media, bring attention to the fantastic stories that have been written and continue to be invented every day.
Let's talk! What are your thoughts? Do you prefer Bookstagram, blogs, or both? What draws you to one over the other? Do you think the book blogging world has a place for both?