"Waiting on" Wednesday is a weekly event hosted by Jill at
Breaking the Spine
that spotlights upcoming releases that we're eagerly anticipating.

This week's selection is: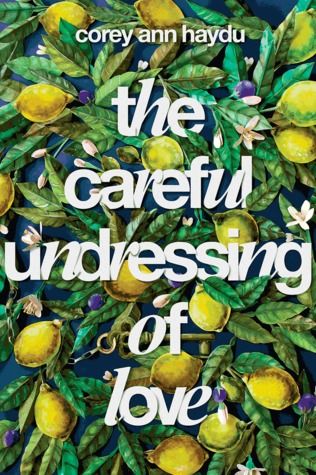 THE CAREFUL UNDRESSING OF LOVE
By: Corey Ann Haydu
Published By: Dutton Books for Young Readers
Release Date: Jan. 31, 2017
Preorder the Book: Amazon
Goodreads Summary: Everyone who really knows Brooklyn knows Devonairre Street girls are different. They're the ones you shouldn't fall in love with. The ones with the curse. The ones who can get you killed.

Lorna Ryder is a Devonairre Street girl, and for years, paying lip service to the curse has been the small price of living in a neighborhood full of memories of her father, one of the thousands killed five years earlier in the 2001 Times Square Bombing. Then her best friend's boyfriend is killed, and suddenly a city paralyzed by dread of another terrorist attack is obsessed with Devonairre Street and the price of falling in love.

Set in an America where recent history has followed a different path.

Why it's Wanted:
I love magical realism books, and this one sounds like an engrossing story that is also timely and relevant to society today. I'm curious to see how the author spins this tale!