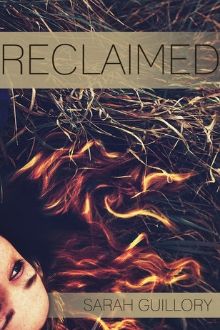 RECLAIMED
By: Sarah Guillory Release Date: Oct. 15, 2013 Published By: Spencer Hill Contemporary
Goodreads Summary: Jenna Oliver doesn't have time to get involved with one boy, let alone two.

All Jenna wants is to escape her evaporating small town and her alcoholic mother. She's determined she'll go to college and find a life that is wholly hers—one that isn't tainted by her family's past. But when the McAlister twins move to town and Jenna gets involved with both of them, she learns the life she planned may not be the one she gets.

Ian McAlister doesn't want to start over; he wants to remember.

Ian can't recall a single thing from the last three months—and he seems to be losing more memories every day. His family knows the truth, but no one will tell him what really happened before he lost his memory. When he meets Jenna, Ian believes that he can be normal again because she makes not remembering something he can handle.

The secret Ian can't remember is the one Luke McAlister can't forget.

Luke has always lived in the shadow of his twin brother until Jenna stumbles into his life. She sees past who he's supposed to be, and her kiss brings back the spark that life stole. Even though Luke feels like his brother deserves her more, Luke can't resist Jenna—which is the trigger that makes Ian's memory return.

Jenna, Ian, & Luke are about to learn there are only so many secrets you can keep before the truth comes to reclaim you.
~ GUEST POST ~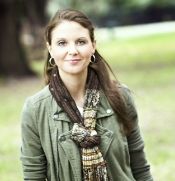 I'm very excited to have
Sarah Guillory
here today, talking about her fabulous book Reclaimed. If contemporary books are your thing, or even if they aren't, this is one book you don't want to miss. Please take a few minutes to read what Sarah had to say about finding ideas for her books!
Where Do Ideas Come From?
Sometimes, when mommies and daddies really love each other – oops, wrong explanation.
Ahem.
That's the very first question anyone ever asks me when they find out I have a book coming out. Okay, I'm lying. The very first question anyone asks me is if I'm going to quit teaching. (Ah, non-publishing people who think that penning a book is equivalent to winning the lottery. Bless their hearts.)
So I guess it's usually the second question, but everyone always wants to know where I get my ideas. I don't blame them. I wondered the same thing before I started writing regularly. But as most writers know, it's not getting ideas that's the problem. It's shutting them off.
The idea for Reclaimed came from two separate dreams months apart. I know – how cliché. But it really is true. Several years ago I dreamt I was kissing my husband when another man (in my dream it was his twin brother and my fiancé, though in real life my husband has only sisters) walked in. It was at this point that I realized I was with the wrong brother.
And an idea was born.
I didn't know what to do with this idea. I put it aside but never far away, dreamed up a million crappy ways to tell it, then moved on. Finally, I had another dream, and this was when I knew how to write Reclaimed. (No, I won't tell you that dream. Spoilers.)
Except when I first envisioned my story, my characters were in college. And it was only told from the boys' POV. My girl character was a plot device, and I hated that version. Luckily, I only ever started working it out in my head. When Jenna finally came to me, I knew I had the story I wanted to tell.
I have a notebook of stories I want to tell. I just finished revisions on the first of a trilogy. I'm outlining a secret project that I started working on over a year ago. I have the first paragraph of a novel I tried to write three years ago but wasn't ready to just yet. I have enough ideas to not ever have another one (God forbid) and still keep me busy for the next ten years.
If you follow my blog, you know just how often I compare writing and running. They are both things I do daily, and there are so very many similarities between the two. I've run six marathons, and let me tell you, you won't ever run a marathon if you don't start running. You can sit around and dream of crossing that finish line, but until you lace up your shoes and actually get out on the road, it will remain only a wish. The same is true for writing. Ideas are a process too, and unless you are writing, those ideas won't come. So write about anything and nothing. Let your brain wander. Start a scene with a giraffe and let the words meander along until you have turned it into a space opera. Just write. If you do that, I promise you, the ideas will come.
And then you'll just have to figure out how to find the time to write them all.
Find Sarah Guillory Online:
Author Website | Author Blog | Goodreads | Twitter
Don't miss a single stop on the Reclaimed blog tour!
October 1 - Book Review -
Jenuine Cupcake Blogspot
October 2 - Book Review -
WhoRuBlog
October 3 - Author Interview -
Queen Ella Bee
October 4 - Book Review -
K-Books
October 5 - Guest Post -
A Dream Within A Dream
October 6 - Guest Post -
Wastepaper Prose
October 7 - Guest Post -
Supernatural Snark
October 8 - Author Interview -
A Book and a Latte
October 9 - Book Review -
Fiction Fare
October 10 - Author Interview -
Met In Eleven
October 11 - Guest Post -
Book Savvy
October 12 - Guest Post -
Reading Lark
October 13 - Guest Post - Portrait of a Book
October 14 - Character Interview & Review -
Swoony Boys Podcast