It's one of the most wonderful days of the year--the October date of the 24-Hour Readathon!
Every year I wish I could participate. This year, it happens to be over my fall break, and the stars have finally aligned! I'm very excited to be part of this community of readers. I can't wait to dive into some good books, get some new reading suggestions, and have fun!
I have realized that I am very much a mood reader, so I do not have a planned stack of books. My goal is to use today to read some older books that I've wanted to read for years but never picked up in the interest of keeping up with the blogging life. This will also give me an excuse to go splurge on sequels! First on my list: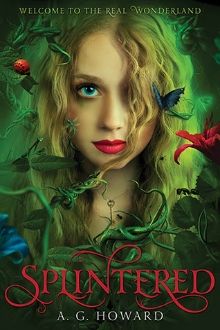 Splintered by A.G. Howard
And let the reading begin! Good luck to all my fellow readers!