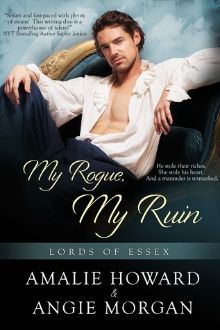 MY ROGUE, MY RUIN
By: Amalie Howard and Angie Morgan
Published By: Entangled Publishing, LLC
Release Date: Nov. 21, 2016
Series: Lords of Essex
Pages: ebook
Genre: Historical Romance
Reading Level: Adult (Crossover Appeal)
Source: Publisher
Buy the Book: Amazon
Goodreads Summary: The Marquess of Hawksfield's lineage is impeccable and his title coveted, but Archer Croft is as far from his indulgent peers as he can get. His loathing for the beau monde has driven him to don a secret identity and risk everything in order to steal their riches and distribute them to the less fortunate.

Lady Briannon Findlay embraces her encounter with the Masked Marauder, a gentleman thief waylaying carriages from London to Essex. The marauder has stirred Brynn's craving for adventure, and she discovers an attraction deeper than the charming thief's mask.

Brynn is a revelation, matching Archer in intelligence, wit, and passion. Stubborn and sensuous in equal measure, she astonishes him at every turn, but when someone sinister impersonates Archer's secret personality, and a murder is committed, Archer begins to think he doesn't stand a fighting chance without her.

First Thought After Finishing: I wish I could have been courted by royalty in Victorian England!
I used to read a fair amount of historical romances as a teenager, but many of the characters seemed far removed from my teen self. This romance, however, has the benefit of young adult authors trying a new genre, with characters who are relatable for their ages. Even though this is a historical romance book, it definitely has crossover appeal for new adult readers who enjoy a little extra steaminess in their books.
Lady Briannon Findlay is soon to be introduced as eligible for marriage in Essex's aristocracy. However, she would much prefer horseback riding and fencing to more ladylike pursuits such as needlepoint. Although she knows she must marry eventually, she is in no hurry to relinquish her freedom. Archer Croft is a marquess, one who would be an eligible match for Brynn, if only he were interested in finding a wife. Instead, he has family matters to contend with first and his own legacy to establish. However, when the childhood friends are thrown together again, they find that stray thoughts—and hearts—are not so easy to control.
In many ways, this book has it all—romance, history, and mystery. There are layers to the story, just as there are layers to the characters. Archer is the classic "rogue" that you want to hate, but then you get to know him and he becomes irresistible. He has that smoldering, aloof quality that inspires fantasies while also having a hidden good heart that makes you want to melt. Brynn is just the right amount of feisty to be a good match for Archer, and their chemistry is undeniable. Even though it is a romance, they had good reason to go back and forth with "will they or won't they," which made for an engrossing read.
On top of the romance, there is mystery. Archer's secret identity is in danger of being revealed from the beginning, and while the mystery is put on hold for a while as romance begins, it does come back as the book goes on. It gave the story more interest and allowed the slow pace of the novel to work rather than becoming stagnant. Overall, I enjoyed my time spent in this world, and if there are sequels to this book, I would definitely be interested in reading them as well.
Most Memorable Aspect: I loved the moments of witty, wry dialogue between Brynn and Archer. As passionate as some scenes were, the early banter in their relationship jumped off the page.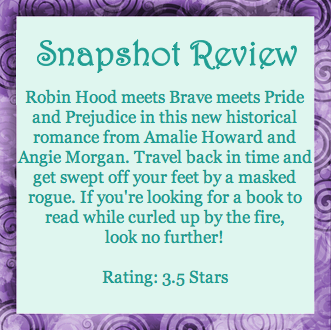 ~ ~ ~ ABOUT THE AUTHORS ~ ~ ~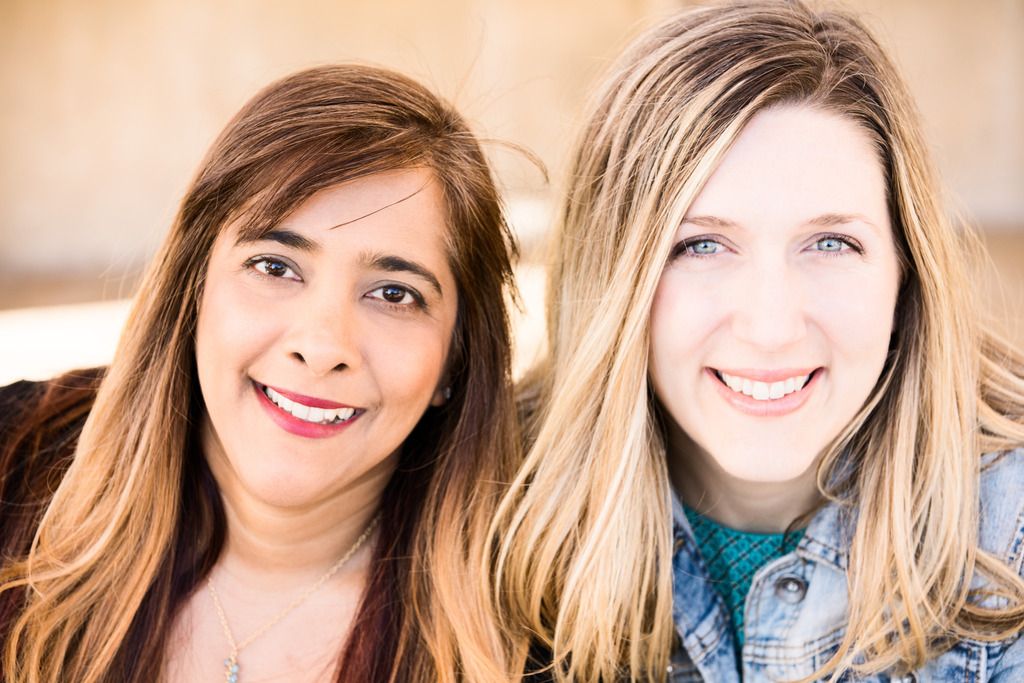 AMALIE HOWARD grew up on a small Caribbean island where she spent most of her childhood with her nose buried in a book or being a tomboy running around barefoot, shimmying up mango trees and dreaming of adventure. 25 countries, surfing with sharks and several tattoos later, she has traded in bungee jumping in China for writing the adventures she imagines instead. She isn't entirely convinced which takes more guts. She is the award-winning author of several young adult novels critically acclaimed by Kirkus, Publishers Weekly, VOYA, and Booklist, including Waterfell, The Almost Girl, and Alpha Goddess, a Spring 2014 Kid's INDIE NEXT title. Her debut novel, Bloodspell, was a #1 Amazon bestseller, and the sequel, Bloodcraft, was a national silver IPPY medalist. She is also the co-author of the adult historical romance series, THE LORDS OF ESSEX. As an author of color and a proud supporter of diversity in fiction, her articles on multicultural fiction have appeared in The Portland Book Review and on the popular Diversity in YA blog. She currently resides in Colorado with her husband and three children.
Find Her Online: Website | Twitter
ANGIE MORGAN is the author of several critically acclaimed young adult and middle grade books written under two other names (Page Morgan and Angie Frazier), and is now thrilled to be taking a much-anticipated leap into the world of adult romance. My Rogue, My Ruin is the first of three books in her new Lords of Essex series, co-written with good friend and fellow author, Amalie Howard. Angie lives in New Hampshire with her husband, their three daughters, and a menagerie of pets.
Find Her Online:
Website
|
Twitter
DON'T MISS THIS GIVEAWAY!
a Rafflecoptergiveaway