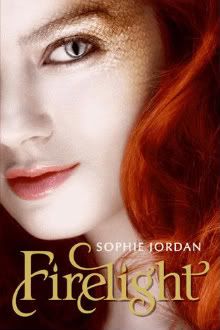 Firelight by Sophie Jordan
A hidden truth.
Mortal enemies.
Doomed love.
Marked as special at an early age, Jacinda knows her every move is watched. But she longs for freedom to make her own choices. When she breaks the most sacred tenet among her kind, she nearly pays with her life. Until a beautiful stranger saves her. A stranger who was sent to hunt those like her. For Jacinda is a draki—a descendant of dragons whose greatest defense is her secret ability to shift into human form.
Forced to flee into the mortal world with her family, Jacinda struggles to adapt to her new surroundings. The only bright light is Will. Gorgeous, elusive Will who stirs her inner draki to life. Although she is irresistibly drawn to him, Jacinda knows Will's dark secret: He and his family are hunters. She should avoid him at all costs. But her inner draki is slowly slipping away—if it dies she will be left as a human forever. She'll do anything to prevent that. Even if it means getting closer to her most dangerous enemy.
Mythical powers and breathtaking romance ignite in this story of a girl who defies all expectations and whose love crosses an ancient divide. (From Goodreads)
You can read my review here.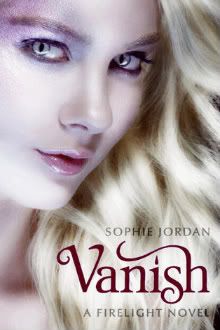 Vanish by Sophie Jordan
To save the life of the boy she loves, Jacinda did the unthinkable: She betrayed the most closely-guarded secret of her kind. Now she must return to the protection of her pride knowing she might never see Will again—and worse, that because his mind has been shaded, Will's memories of that fateful night and why she had to flee are gone.
Back home, Jacinda is greeted with hostility and must work to prove her loyalty for both her sake and her family's. Among the few who will even talk to her are Cassian, the pride's heir apparent who has always wanted her, and her sister, Tamra, who has been forever changed by a twist of fate. Jacinda knows that she should forget Will and move on—that if he managed to remember and keep his promise to find her, it would only endanger them both. Yet she clings to the hope that someday they will be together again. When the chance arrives to follow her heart, will she risk everything for love?
In bestselling author Sophie Jordan's dramatic follow-up to Firelight, forbidden love burns brighter than ever. (From Goodreads)
You can read my review here.
~INTERVIEW~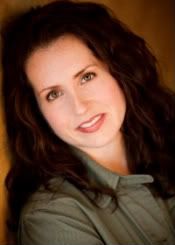 I'm very excited to have
Sophie Jordan
here today. She was kind enough to answer a few questions while still working on Vanish, and so this interview features both books, in celebration of Firelight, the great start to the trilogy, and in anticipation of Vanish, which comes out on September 6. Please take a few minutes to learn more about this amazing author!
What were the challenges of writing YA after writing so many romance novels?
There was just so much excitement involved in writing FIRELIGHT for me -- it was something new and fresh, even with the familiar romantic elements. Nothing too challenging about it actually. In many ways I felt the same thrill as when I sat down to write my first book.
Who are some of your favorite authors? What upcoming releases are you looking forward to reading?
Tough one! I loved so many authors from all genres. In YA, Lisa McMann, Kimberly Derting and Claudia Gray are auto-buys for me. I'm looking forward to Lisa McMann's new book. I was lucky enough to score an early copy of DESIRES OF THE DEAD and it was fantastic. Now I want the next Derting book desperately. In romance, I read Mary Balogh, Sarah MacLean and Karen Hawkins. Kristan Higgins is great, too. Also, I can never forget my early books loves: John Jakes, Christopher Pike, and Stephen King.
Why dragons? How did you go about creating the draki world?
Basically, I thought dragons were untapped except for in the fantasy genre ... and I've always given thought to how creatures and mankind have evolved in order to survive. These two ideas married together in my head and I came up with the idea for FIRELIGHT.
What can you tell us about the upcoming books in the trilogy? For instance, if we see more of the pride life in Vanish, will we also see the impact this has on Tamra? Is Will still an important part of the picture?
The pride will feature greatly in VANISH and the final FIRELIGHT book, title undecided. So yes, part of the interest is how not only Jacinda reacts to all this, but her sister, too. And yes, you'll see Will again. ;)
I know that Firelight has been optioned for film. What can you tell us about the book-to-movie process?
Mandalay had picked up the film option to FIRELIGHT, They're great about keeping me in the loop and I feel like FIRELIGHT couldn't be in better hands. Right now we're working toward getting a script written - hopefully that will happen soon.
If you had to choose - Will or Cassian?
Oh, I could never choose. I love them both.
~GIVEAWAY~
I'm very excited to have one
signed
copy of Firelight and one
signed
ARC of Vanish to give away! To enter, please fill out the form below.
This contest is open to US residents only. Must be 13 to enter. Please see my
Contest Policy
for more information.
This contest will close on September 8 at 12 midnight CST.
This contest is now closed.