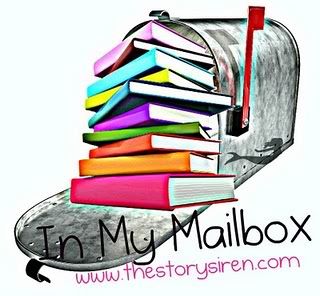 In My Mailbox is a weekly meme that was started by Kristi at
The Story Siren
with some inspiration from Alea at
Pop Culture Junkie
. It features books or book-related things that have been bought, borrowed, won, or received in the mail. Be sure to check out The Story Siren for a list of all the other blogs participating!
For Review: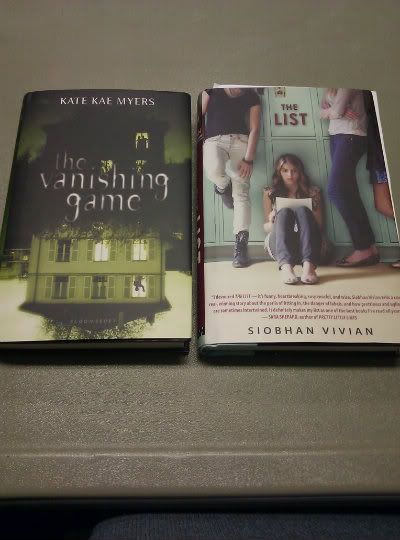 The Vanishing Game by Kate Kae Myers
Received courtesy of Bloomsbury

The List by Siobhan Vivian
Received courtesy of Scholastic
Bought:
This may be the BEST thing that has ever come in my mailbox. And yes, I definitely did some fangirl squeeing and some hugging of the book when it arrived. So without further ado, I give you...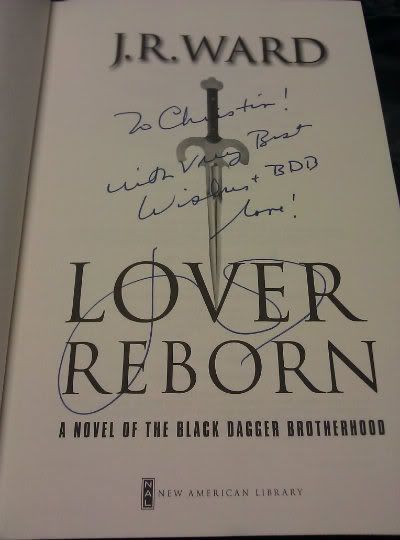 Lover Reborn by J.R. Ward
PS: If you read BDB and have not finished Lover Reborn, which tells Tohr (aka my hellren's) story, get off your computer and go read. Do not pass go. Do not collect $200. It is an amazing book and you will not be disappointed!
Weekly Recap:
Recently, I've had to post less due to a hectic school schedule. As I prepare for my comprehensive exams and graduate recital, my posts will probably continue to be limited. But after graduation, I will be back in full force! In the meantime, don't miss this giveaway:
March Book Portrait: Wanderlove by Kirsten Hubbard (Includes International Giveaway!)
What books did you get this week? Please leave a comment or link to your own IMM post!