Today Elise Kova and Rockstar Book Tours are revealing the cover for THE DRAGONS OF NOVA, which releases July 11, 2017! Check out the gorgeous cover and enter to win assigned ARC of the book! And now, without further ado, I present
THE DRAGONS OF NOVA
by Elise Kova!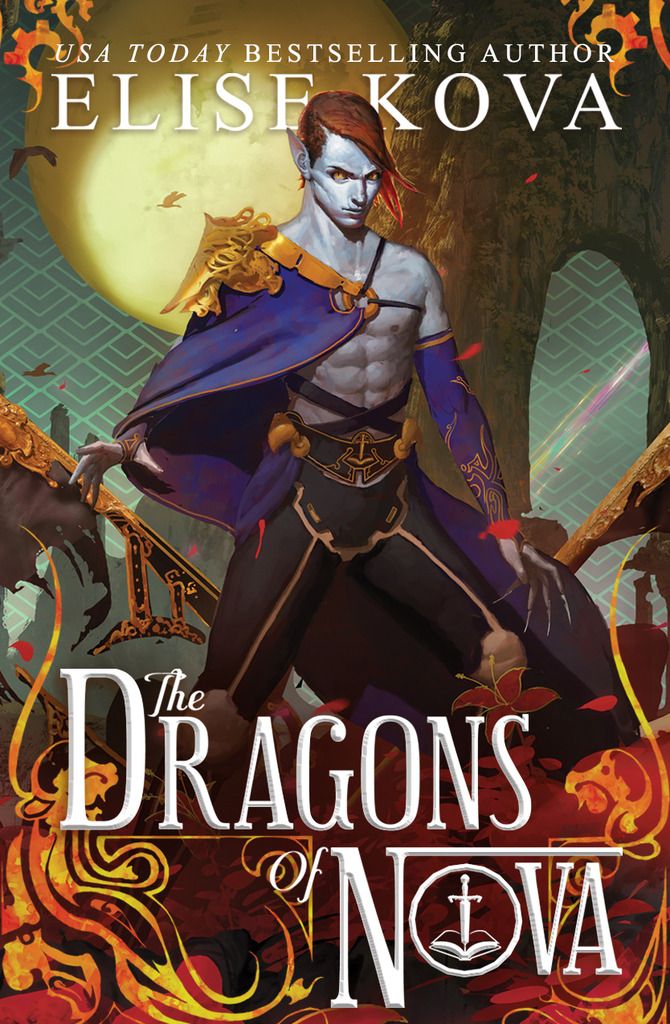 Cvareh returns home to his sky world of Nova with the genius crafter Arianna as his temperamental guest. The mercurial inventor possesses all the Xin family needs to turn the tides of a centuries-old power struggle, but the secrets she harbors must be earned with trust — hard to come by for Ari, especially when it comes to Dragons. On Nova, Ari finds herself closer to exacting vengeance against the traitor who killed everything — and everyone – she once loved. But before Ari can complete her campaign of revenge, the Crimson Court exposes her shadowed past and reveals something even more dangerous sparking between her and Cvareh.

While Nova is embroiled in blood sport and political games, the rebels on Loom prepare for an all-out assault on their Dragon oppressors. Florence unexpectedly finds herself at the forefront of change, as her unique blend of skills — and quick-shooting accuracy — makes her a force to be reckoned with. For the future of her world, she vows vengeance against the Dragons. Before the rebellion can rise, though, the Guilds must fall.

~ EXCLUSIVE EXCERPT ~
"They're coming from the front!" Nora screamed over the crescendo of the engine gaining speed. On cue, the train lurched as an endwig was splattered to a bloody mess on the point of the engine's pilot.
"Bloody cogs," Florence cursed. The Vicar Alchemist had sent her to protect the mission as the Revolver, but one of her wasn't going to be enough. "I'm going to the engine."
"What are we going to do?" The usually self-sure Nora had the face of a cornered hare.
"You're going to fight." Florence passed her a weapon.
"I've never shot a gun before."
"Now is a great time to learn."
"I'm an Alchemist!"
Seriously, Florence was a breath away from shooting the woman herself. "You're dead if you don't adapt! There's three more bombs exactly like the ones you just used, right there. Just fend them off until the train gets up to speed. But don't use any other disks."
Florence had no more time to waste as the train lurched again. They just had to survive until the train reached full speed. For all the endwig were, they certainly couldn't keep up with a locomotive.
She hoped.
The wind whipped her hair around her face as she stuck her head from the train car. Florence reached out for the ladder to the right of the door, scaling up before another endwig could emerge. She swung up just in time as an explosion nearly blew her foot clean off.
"By the five guilds, you two only had three bombs!" she screamed over the wind, not knowing if they could hear. "Ration them a bit!"
Standing, Florence looked in horror at the tracks ahead. Dozens of endwig lined the path, running eagerly to meet the train. She loaded six canisters at once.
Jumping to the tender, Florence lost her footing atop the moving train car. A nail snapped clean off as she sought a grip that would prevent her from being thrown to certain death. If she fell now, she would never get back on the vessel. She'd be torn limb from limb.
Gritting her teeth, Florence rose to her knees, shooting two endwig in the process. She wedged herself between two grooves on the top of the tender. Blood pooled around her shins as she dug them into the metal for a grip where there was none, but she was stable enough to take aim, and that meant she could open fire.
Five shots down, and Florence reloaded her gun. Endwig came relentlessly like a never-ending nightmare. But the train didn't gain any more speed. She repeated the process, waiting for the vessel to be like her bullets, whizzing through the night at deadly speeds.
"Anders, now would be a great time to open her up!" she screamed.
There was no reply.
"Anders, Rotus, we need speed, get us out of here faster!"
Five long claws curled around the door of the engine in answer. Florence watched in horror as the white silhouette of an endwig, dotted in the black blood of a Chimera, pulled itself from the engine room. Florence swallowed hard. They were without Rivet and Raven, stumbling through the darkness, enemies at all sides. She raised her gun slowly, looking fearlessly at the face of death itself. Her revolver was steady over the rocking of the train. "You think I'm not used to this?" Her mouth curled into a mad grin. "I've been fighting my way out of the darkness my whole life. And you're not going to stop me now."
Gunshots echoed through the forest.

~ ABOUT ELISA KOVA ~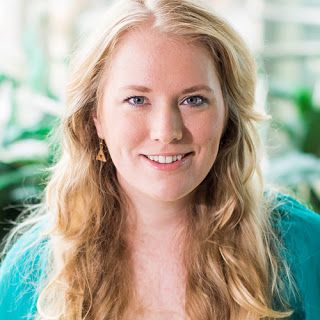 Elise Kova has always had a profound love of fantastical worlds. Somehow, she managed to focus on the real world long enough to graduate with a Master's in Business Administration before crawling back under her favorite writing blanket to conceptualize her next magic system. She currently lives in St. Petersburg, Florida, and when she is not writing can be found playing video games, watching anime, or talking with readers on social media. She is the USA Today bestselling author of the Air Awakens Series as well as the Loom Saga (Keymaster, 2017).
Find Elise Online:
Website | Twitter | Facebook | Goodreads

~ GIVEAWAY ~
a Rafflecopter giveaway