Opening Lines is a new feature here on Portrait of a Book that showcases the first lines of recent and/or upcoming releases. If you're looking for your next read, let these first lines help you decide!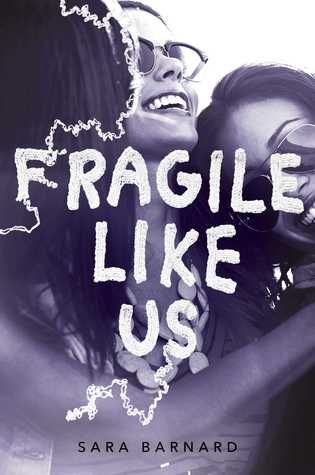 FRAGILE LIKE US
By: Sara Barnard
Published By: Simon Pulse
Release Date: July 18, 2017
Buy the Book: Amazon
In the tradition of Sarah Dessen and Morgan Matson comes a pitch perfect novel about friendship and what it takes to break the bonds between friends.
Caddy and Rosie have always been inseparable. But that was before Suzanne. Now the twosome has become a triangle with constantly shifting alliances.
Caddy's ready to be more than just the quiet one. She wants something to happen. Suzanne is trying to escape her past and be someone different, someone free. But sometimes downward spirals have a momentum of their own. And no one can break your heart like a best friend.
"I thought it was the start to a love story. Finally."

Do any of these lines and covers grab your attention? What are your favorite opening lines?