"Waiting on" Wednesday is a weekly event hosted by Jill at
Breaking the Spine
that spotlights upcoming releases that we're eagerly anticipating.
This week's selection is: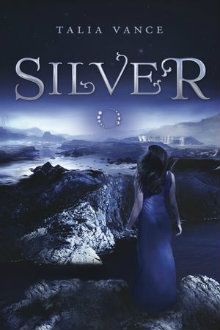 SILVER
By: Talia Vance
Published By: Flux
Release Date: Sept. 8, 2012
Preorder the Book: Amazon
Goodreads Summary: An Irish heritage, Celtic myth, and deadly beauty

In eighth grade, Brianna did something so dreadful she was suspended and homeschooled. No one could explain what happened that night . . . except Brianna's Irish grandmother, who gave her a silver charm bracelet and told her to wear it until she turned seventeen. Ever since she slipped it on, Brianna has felt like she's invisible. People stare right past her as if she doesn't exist. And that includes Blake Williams, the one boy she can't resist.

But everything changes in one frozen, silver moment when Blake sees her--and recognizes what she's been hiding. Brianna is descended from Danu, the legendary Bandia of Celtic myth. Yet before she can fully understand who or what she is, Brianna accidentally binds her soul to Blake--whose tribe has spent the last thousand years hunting Danu's descendants to protect humanity.
Why it's wanted:
I love books with Celtic lore, so I'd really like to see how that works in this story. And who can resist star-crossed lovers?