"Waiting on" Wednesday is a weekly event hosted by Jill at
Breaking the Spine
that spotlights upcoming releases that we're eagerly anticipating.
This week's selection is: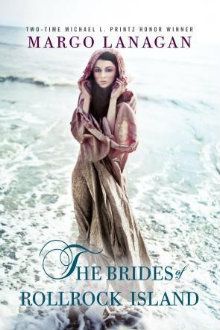 THE BRIDES OF ROLLROCK ISLAND
By: Margo Lanagan
Published By: Random House Children's Books
Release Date: Sept. 11, 2012
Preorder the Book: Amazon
Goodreads Summary: On remote Rollrock Island, men go to sea to make their livings—and to catch their wives.

The witch Misskaella knows the way of drawing a girl from the heart of a seal, of luring the beauty out of the beast. And for a price a man may buy himself a lovely sea-wife. He may have and hold and keep her. And he will tell himself that he is her master. But from his first look into those wide, questioning, liquid eyes, he will be just as transformed as she. He will be equally ensnared. And the witch will have her true payment.

Margo Lanagan weaves an extraordinary tale of desire, despair, and transformation. With devastatingly beautiful prose, she reveals characters capable of unspeakable cruelty, but also unspoken love.
Why it's wanted:
This book sounds like it could be both creepy and romantic...I'm intrigued!