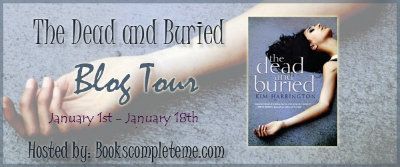 Welcome to this stop of The Dead and Buried blog tour! Part of the fun of reading is imagining who would play the characters. Today, both Kim Harrington and I have picked actors and actresses who would play Jade, Kayla, Kane, and Donovan. But first, some info about the book!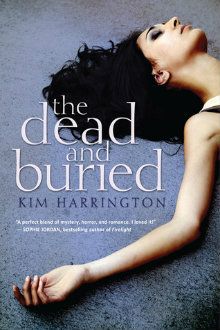 A haunted house, a buried mystery, and a very angry ghost make this one unforgettable thriller.

Jade loves the house she's just moved into with her family. She doesn't even mind being the new girl at the high school: It's a fresh start, and there's that one guy with the dreamy blue eyes. . . . But then things begin happening. Strange, otherworldly things. Jade's little brother claims to see a glimmering girl in his room. Jade's jewelry gets moved around, as if by an invisible hand. Kids at school whisper behind her back like they know something she doesn't.

Soon, Jade must face an impossible fact: that her perfect house is haunted. Haunted by a ghost who's seeking not just vengeance, but the truth. The ghost of a girl who ruled Jade's school — until her untimely death last year. It's up to Jade to put the pieces together before her own life is at stake. As Jade investigates the mystery, she discovers that her new friends in town have more than a few deep, dark secrets. But is one of them a murderer? (From Goodreads)
Find Kim online:


Author Website | Goodreads | Twitter | Facebook
And now, on to character choices from Kim and myself!
Jade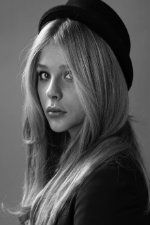 Kim's Pick: Chloe Moretz
For Jade I would want someone who has a little bit of vulnerability to their look, but also the capacity for great bravery. Chloe Moretz could rock this. Plus, she's no stranger to horror.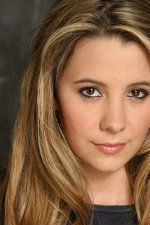 My Pick: Katija Pevec
Even though she hasn't been in many things recently, I think she has the characteristics that Kim described.
Kayla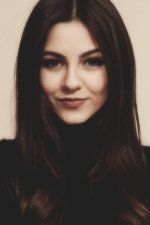 Kim's Pick: Victoria Justice
Victoria Justice, if only because Kayla is the complete opposite of the characters she normally plays. I think she has it in her, though. She'd probably have a blast playing the ultimate mean girl.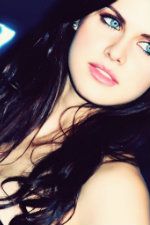 My Pick: Alexandra Daddario
In all of her pictures, she seems to have the right look and feel for Kayla. Plus, after playing in Texas Chainsaw Massacre, The Dead and Buried would be right up her alley.
Kane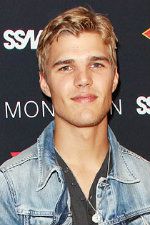 Kim's Pick: Chris Zylka
Chris Zylka. Athletic pretty boy who looks like he just fell out of an Abercrombie catalog? CHECK.
My Pick: Austin Butler
Something about this picture just made Austin Butler seem like the perfect choice for Kane.
Donovan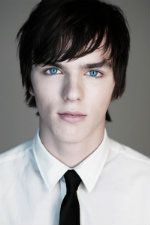 Kim's Pick: Nicholas Hoult
In the book he is described as having dark hair and stunning bright blue eyes. He's not a cocky jock, he's a quiet artist. This picture of Nicholas Hoult is perfectly Donovan. Plus, that boy can ACT.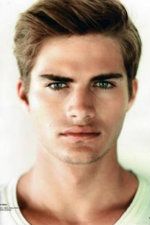 My Pick: Jordan Nichols
In addition to having darker hair and blue eyes, something about his expression here says that he's been through a lot, and to me that matches Donovan well.
What do you think of all the picks? Do you have some of your own? Be sure to let us know in the comments!
~ GIVEAWAY ~
As part of the blog tour, we will be giving away three galleys of The Dead and Buried! Believe me, this is a book you don't want to miss. Enter below for your chance to win!
a Rafflecopter giveaway
Make sure you don't miss any of the stops on the blog tour! There are many more exciting posts planned!
January 1st: Mandy @
YA Books Central
– Intro & Review
January 2nd: Gabrielle @
Mod Podge Bookshelf
– Author Interview
January 3rd: Giselle @
Xpresso Reads
- Review
January 4th: Savannah @
Books with Bite
– Author Guest Post – Top 5 Ghost Books/Stories
January 7th: Jen @
Hypable
- Review
January 8th: Christin @ Portrait of a Book – Fantasy Casting
January 9th: Rachel @
Fiktshun
– This or That with Donovan & Kane
January 10th: Amber @
Page Turners Blog
– Review
January 11th: Yara @
Once Upon a Twilight
– Scenarios & Gemstones
January 14th: Heidi @
YA Bibliophile
- Review
January 15th: Andrea @
Reading Lark
– Mini Review & Author Interview
January 16th: Julie @
Bloggers[heart]Books
– Review
January 17th: Katie @
Mundie Moms
– Playlist
January 18th: Damaris @
Good Choice Reading
– Interview