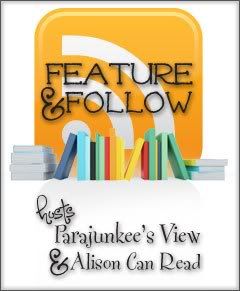 Follow Friday is hosted by
Parajunkee
and
Allison Can Read
. Visit either of their blogs for complete rules of the following fun!
This week's question:
"What is the best book you've read in the last month? What is the worst book you've read in the last month?"
I'd have to say that the best book is Wanderlove by Kirsten Hubbard. This book had such beautiful descriptions and writing, and I fell in love with the characters and the story. I currently have a feature and giveaway for this book
here
.
The book that I enjoyed the least was probably Graffiti Moon by Cath Crowley. I loved the writing and the imagery, but the story itself didn't hold my attention.
What are your answers? Please leave a comment or a link to your blog!