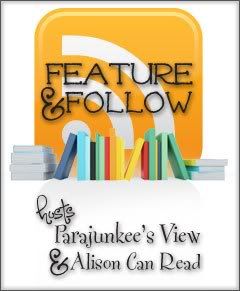 Follow Friday is hosted by
Parajunkee
and
Allison Can Read
. Visit either of their blogs for complete rules of the following fun!
This week's question:
"What book would you love to see made into a movie or television show and do you have actors/actresses in mind to play the main characters?"
I am awful at questions like this! I've seen too many good books ruined by movies or TV shows (the show Legend of the Seeker comes to mind...), and I never have picks for actors and actresses. Unless HBO was to make the Black Dagger Brotherhood into a TV show...
As for a YA book, I think Courtney Allison Moulton's books Angelfire and Wings of the Wicked would make great movies. So would Ally Carter's Gallagher Girls books.
What are your answers? Please leave a comment or a link to your blog!