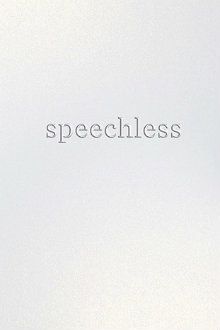 SPEECHLESS
By: Hannah Harrington
Published By: Harlequin Teen
Release Date: Aug. 28, 2012
Series: None
Pages: 288
Genre: Contemporary Fiction
Reading Level: Young Adult
Source: ALA
Buy the Book: Amazon
Goodreads Summary: Everyone knows that Chelsea Knot can't keep a secret.

Until now. Because the last secret she shared turned her into a social outcast—and nearly got someone killed.

Now Chelsea has taken a vow of silence—to learn to keep her mouth shut, and to stop hurting anyone else. And if she thinks keeping secrets is hard, not speaking up when she's ignored, ridiculed and even attacked is worse.

But there's strength in silence, and in the new friends who are, shockingly, coming her way—people she never noticed before; a boy she might even fall for. If only her new friends can forgive what she's done. If only she can forgive herself.
When I first saw this book, it stood out to me for several reasons. In a sea of girls with pretty dresses, this cover makes a statement. Beyond that, the story is about a girl who takes a vow of silence. How does that work in a story? I knew that I had to read to find out.
Chelsea Knot has never been good at keeping secrets. She trades bits of gossip that she hears to ensure that she keeps her social status. But when she shares something that results in a boy almost dying, Chelsea realizes that she needs to learn to keep her mouth shut. Now an outcast, Chelsea takes a vow of silence, determined to keep from hurting anyone else. However, even with her vow and her new social status, Chelsea manages to make new friends. As she spends more time with them, she begins to question why her former life was so important to her. Eventually Chelsea is forced to face two important questions: Who does she want to be? And when she speaks again, what will she say?
I have to say that I am impressed by the fact that Hannah Harrington managed to pull of this book in which the main character doesn't speak most of the time. Even though Chelsea does have a whiteboard to write on, she certainly doesn't have in-depth conversations. Because of this, however, we get an even better look into her head, seeing her internal struggles and getting her thoughts rather than what could be flippant responses. Even so, Chelsea is difficult to connect with for the first part of the book. While I could respect her finally doing the right thing, for a while it was hard to know who Chelsea was when for so long she had defined herself by others. Fortunately, characters Sam and Asha help Chelsea along the way. I really liked both Sam and Asha and the humor, friendship, and life that they brought to the story. In the midst of heavy topics, there are still moments of levity that the book definitely needed.
Although at times a bit cliche, because Speechless is in many ways a standard coming-of-age story, the book still conveys an important message about acceptance, not only of yourself, but also of others. It is also a reminder of the fact that words can never be recalled and have the power to change lives, for better or for worse. Because of this, it is certainly worth reading.
Having read Speechless, I know that I need to find time to read Saving June soon. I will look forward to seeing what else Hannah Harrington writes in the future!