Opening Lines is a new feature here on Portrait of a Book that showcases the first lines of recent and/or upcoming releases. If you're looking for your next read, let these first lines help you decide!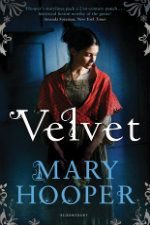 VELVET
By: Mary Hooper
Published By: Bloomsbury USA Children's
Release Date: Nov. 13, 2012
Buy the Book: Amazon
Velvet is a laundress in a Victorian steam laundry. With both her mother and father dead, she is an orphan and has to rely upon her own wits to make a living. The laundry's work is back-breaking and Velvet is desperate to create a better life for herself. Then Velvet is noticed by Madame Savoya, a famed medium, who asks Velvet to come to work for her. Velvet is dazzled at first by the young yet beautifully dressed and bejewelled Madame. But soon Velvet realises that Madame Savoya is not all that she says she is, and Velvet's very life is in danger ...A romantic and thrillingly exciting new novel from an acclaimed and much loved historical writer for teens.
"Velvet had fainted too many times, according to Mrs. Sloane, and was liable to be dismissed from Ruffold's Steam Laundry."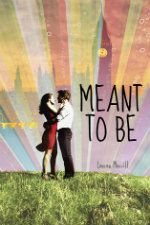 MEANT TO BE
By: Lauren Morrill
Published By: Delacorte Books for Young Readers
Release Date: Nov. 13, 2012
Buy the Book: Amazon
Meant to be or not meant to be . . . that is the question.
It's one thing to fall head over heels into a puddle of hazelnut coffee, and quite another to fall for the—gasp—wrong guy. Straight-A junior Julia may be accident prone, but she's queen of following rules and being prepared. That's why she keeps a pencil sharpener in her purse and a pocket Shakespeare in her, well, pocket. And that's also why she's chosen Mark Bixford, her childhood crush, as her MTB ("meant to be").
But this spring break, Julia's rules are about to get defenestrated (SAT word: to be thrown from a window) when she's partnered with her personal nemesis, class-clown Jason, on a school trip to London. After one wild party, Julia starts receiving romantic texts . . . from an unknown number! Jason promises to help discover the identity of her mysterious new suitor if she agrees to break a few rules along the way. And thus begins a wild goose chase through London, leading Julia closer and closer to the biggest surprise of all: true love.
Because sometimes the things you least expect are the most meant to be.
"There are certain things in life that just suck."
BLACK CITY
By: Elizabeth Richards
Published By: G.P. Putnam's Sons BYR
Release Date: Nov. 13, 2012
Buy the Book: Amazon
A dark and tender post-apocalyptic love story set in the aftermath of a bloody war.
In a city where humans and Darklings are now separated by a high wall and tensions between the two races still simmer after a terrible war, sixteen-year-olds Ash Fisher, a half-blood Darkling, and Natalie Buchanan, a human and the daughter of the Emissary, meet and do the unthinkable—they fall in love. Bonded by a mysterious connection that causes Ash's long-dormant heart to beat, Ash and Natalie first deny and then struggle to fight their forbidden feelings for each other, knowing if they're caught, they'll be executed—but their feelings are too strong.
When Ash and Natalie then find themselves at the center of a deadly conspiracy that threatens to pull the humans and Darklings back into war, they must make hard choices that could result in both their deaths.
"An air-raid siren wails in the distance, alerting Black City citizens to lock their doors and turn out the lights."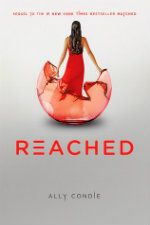 REACHED
By: Ally Condie
Published By: Dutton Children's Books
Release Date: Nov. 13, 2012
Buy the Book: Amazon
After leaving Society and desperately searching for the Rising—and each other—Cassia and Ky have found what they were looking for, but at the cost of losing each other yet again: Cassia has been assigned to work for the Rising from within Society, while Ky has been stationed outside its borders. But nothing is as predicted, and all too soon the veil lifts and things shift once again.
In this gripping conclusion to the #1 New York Times-bestselling Matched Trilogy, Cassia will reconcile the difficulties of challenging a life too confining, seeking a freedom she never dreamed possible, and honoring a love she cannot live without.
"Every morning, the sun comes up and turns the earth red, and I think: This could be the day when everything changes."
Do any of these opening lines grab your attention? What are your favorite first lines that you've read lately?