I'm very excited to be one of the many blogs participating in Teaser Tuesdays! TT is a weekly meme hosted by MizB at Books and a Beat. To participate:


* Grab your current read
* Open to a random page
* Share two "teaser" sentences from somewhere on that page
* BE CAREFUL NOT TO INCLUDE SPOILERS!
(Make sure that what you share doesn't give too much away! You don't want to ruin the book for others!)
* Share the title & author, too, so that other TT participants can add the book to their TBR Lists if they like your teasers!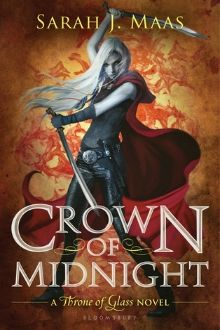 "But he couldn't help imagining it--the glimmer of the future and how it'd be to forge a life together, to call her his wife, to hear her call him husband, to raise a brood of children, who would probably be far too clever and talented for their own good (and for Chaol's own sanity). He was still envisioning that impossibly beautiful future when someone grabbed him from behind and pressed something cold and reeking against his nose and mouth, and hte world went black."



Taken from p. 210 of CROWN OF MIDNIGHT
by Sarah J. Maas
Please share your teasers - post them or link to your blog!