Opening Lines is a new feature here on Portrait of a Book that showcases the first lines of recent and/or upcoming releases. If you're looking for your next read, let these first lines help you decide!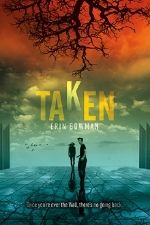 TAKEN
By: Erin Bowman
Published By: Harper Teen
Release Date: April 16, 2013
Buy the Book: Amazon
There are no men in Claysoot. There are boys—but every one of them vanishes at midnight on his eighteenth birthday. The ground shakes, the wind howls, a blinding light descends…and he's gone.
They call it the Heist.
Gray Weathersby's eighteenth birthday is mere months away, and he's prepared to meet his fate–until he finds a strange note from his mother and starts to question everything he's been raised to accept: the Council leaders and their obvious secrets. The Heist itself. And what lies beyond the Wall that surrounds Claysoot–a structure that no one can cross and survive.
Climbing the Wall is suicide, but what comes after the Heist could be worse. Should he sit back and wait to be taken–or risk everything on the hope of the other side?
"Today is the last day I will see my brother."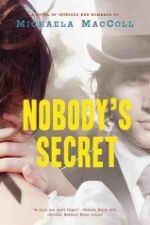 NOBODY'S SECRET
By: Michaela MacColl
Published By: Chronicle Books
Release Date: April 30, 2013
Buy the Book: Amazon
One day, fifteen-year-old Emily Dickinson meets a mysterious, handsome young man. Surprisingly, he doesn't seem to know who she or her family is. And even more surprisingly, he playfully refuses to divulge his name. Emily enjoys her secret flirtation with Mr. "Nobody" until he turns up dead in her family's pond. She's stricken with guilt. Only Emily can discover who this enigmatic stranger was before he's condemned to be buried in an anonymous grave. Her investigation takes her deep into town secrets, blossoming romance, and deadly danger. Exquisitely written and meticulously researched, this novel celebrates Emily Dickinson's intellect and spunk in a page-turner of a book that will excite fans of mystery, romance, and poetry alike.
"Emily lay perfectly still, hidden in the tall grass, her eyes closed tight."
THE SYMPTOMS OF MY INSANITY
By: Mindy Raf
Published By: Dial Books for Young Readers
Release Date: April 18, 2013
Buy the Book: Amazon
A laugh-out-loud, bittersweet debut full of wit, wisdom, heart, and a hilarious, unforgettable heroine.
When you're a hypochondriac, there are a million different things that could be wrong with you, but for Izzy, focusing on what could be wrong might be keeping her from dealing with what's really wrong.
I almost raised my hand, but what would I say? "Mr. Bayer, may I please be excused? I'm not totally positive, but I think I might have cancer." No way. Then everyone at school would know, and they would treat me differently, and I would be known as "Izzy, that poor girl who diagnosed herself with breast cancer during biology."
But Izzy's sense of humor can only get her so far when suddenly her best friend appears to have undergone a personality transplant, her mother's health takes a turn for the worse, and her beautiful maybe-boyfriend is going all hot and cold. Izzy thinks she's preparing for the worst-case scenario, but when the worst-case scenario actually hits, it's a different story altogether—and there's no tidy list of symptoms to help her through the insanity.
"I'm diseased."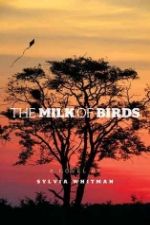 THE MILK OF BIRDS
By: Sylvia Whitman
Published By: Atheneum Books for Young Readers
Release Date: April 16, 2013
Buy the Book: Amazon
This timely, heartrending novel tells the moving story of a friendship between two girls: one an American teen, one a victim of the crisis in Darfur.
Know that there are many words behind the few on this paper...
Fifteen-year-old Nawra lives in Darfur, Sudan, in a camp for refugees displaced by the Janjaweed's trail of murder and destruction. Nawra cannot read or write, but when a nonprofit organization called Save the Girls pairs her with an American donor, Nawra dictates her thank-you letters. Putting her experiences into words begins to free her from her devastating past—and to brighten the path to her future.
K. C. is an American teenager from Richmond, Virginia, who hates reading and writing—or anything that smacks of school. But as Nawra pours grief and joy into her letters, she inspires K. C. to see beyond her own struggles. And as K. C. opens her heart in her responses to Nawra, she becomes both a dedicated friend and a passionate activist for Darfur.
In this poetic tale of unlikely sisterhood, debut author Sylvia Whitman captures the friendship between two girls who teach each other compassion and share a remarkable bond that bridges two continents.
"The khawaja moves down the line where Adeeba and I wait for water."
Do any of these opening lines grab your attention? What are your favorite first lines that you've read lately?