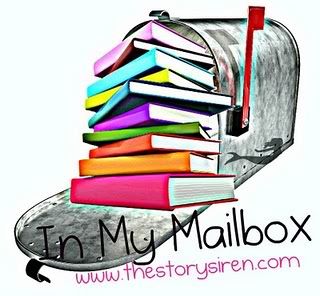 In My Mailbox is a weekly meme that was started by Kristi at
The Story Siren
with some inspiration from Alea at
Pop Culture Junkie
. It features books or book-related things that have been bought, borrowed, won, or received in the mail. Be sure to check out The Story Siren for a list of all the other blogs participating!
For Review:
Everneath
by Brodi Ashton
Received courtesy of HarperCollins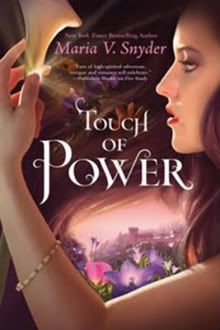 Touch of Power
by Maria V. Snyder
Received courtesy of Harlequin / Mira via Netgalley
Bought:
This week I went to two signings - one for Melissa de la Cruz and one for Christina Mandelski. Needless to say, I bought some books. And, because bookstores have a siren effect on me, I bought one other book as well.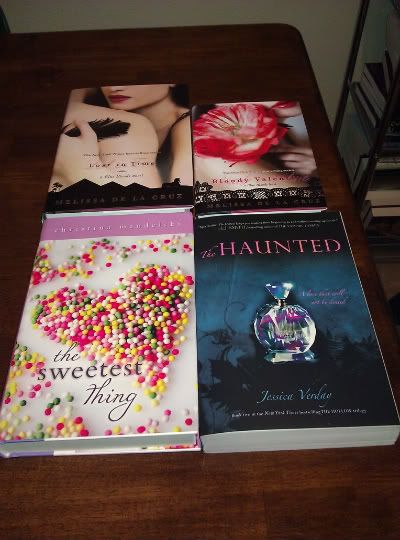 Lost in Time by Melissa de la Cruz
Bloody Valentine by Melissa de la Cruz
The Sweetest Thing by Christina Mandelski
The Haunted by Jessica Verday

Weekly Recap:
Author Interview: The Name of the Star by Maureen Johnson
Review: All These Things I've Done by Gabrielle Zevin
Review: The Physick Book of Deliverance Dane
Monday Reads
Teaser Tuesday: Eternal Starling by Angela Corbett
Top Ten Tuesday
"Waiting on" Wednesday: Wings of the Wicked by Courtney Allison Moulton
Book Blog Hop & Follow Friday
What books did you get this week? Please leave a comment or link to your own IMM post!