Opening Lines is a new feature here on Portrait of a Book that showcases the first lines of recent and/or upcoming releases. If you're looking for your next read, let these first lines help you decide!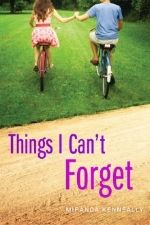 THINGS I CAN'T FORGET
By: Miranda Kenneally
Published By: Sourcebooks Fire
Release Date: March 1, 2013
Buy the Book: Amazon
Kate has always been the good girl. Too good, according to some people at school—although they have no idea the guilty secret she carries. But this summer, everything is different…
This summer she's a counselor at Cumberland Creek summer camp, and she wants to put the past behind her. This summer Matt is back as a counselor too. He's the first guy she ever kissed, and he's gone from a geeky songwriter who loved The Hardy Boys to a buff lifeguard who loves to flirt…with her.
Kate used to think the world was black and white, right and wrong. Turns out, life isn't that easy…
"Girls like me do not buy pregnancy tests."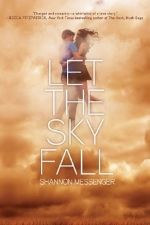 LET THE SKY FALL
By: Shannon Messenger
Published By: Simon Pulse
Release Date: March 5, 2013
Buy the Book: Amazon
Franny's supposed to be working this summer, not flirting. But you can't blame her when guys like Alex and Harry are around. . . .
A broken past and a divided future can't stop the electric connection of two teens in this "charged and romantic" (Becca Fitzpatrick), lush novel.
Seventeen-year-old Vane Weston has no idea how he survived the category five tornado that killed his parents. And he has no idea if the beautiful, dark-haired girl who's swept through his dreams every night since the storm is real. But he hopes she is.
Seventeen-year-old Audra is a sylph, an air elemental. She walks on the wind, can translate its alluring songs, and can even coax it into a weapon with a simple string of commands. She's also a guardian—Vane's guardian—and has sworn an oath to protect Vane at all costs. Even if it means sacrificing her own life.
When a hasty mistake reveals their location to the enemy who murdered both of their families, Audra's forced to help Vane remember who he is. He has a power to claim—the secret language of the West Wind, which only he can understand. But unlocking his heritage will also unlock the memory Audra needs him to forget. And their greatest danger is not the warriors coming to destroy them—but the forbidden romance that's grown between them.
"I'm lucky to be alive."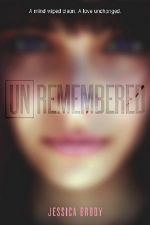 UNREMEMBERED
By: Jessica Brody
Published By: Farrar, Straus, & Giroux (BYR)
Release Date: March 5, 2013
Buy the Book: Amazon
When Freedom Airlines flight 121 went down over the Pacific Ocean, no one ever expected to find survivors. Which is why the sixteen-year-old girl discovered floating among the wreckage—alive—is making headlines across the globe.
Even more strange is that her body is miraculously unharmed and she has no memories of boarding the plane. She has no memories of her life before the crash. She has no memories period. No one knows how she survived. No one knows why she wasn't on the passenger manifest. And no one can explain why her DNA and fingerprints can't be found in a single database in the world.
Crippled by a world she doesn't know, plagued by abilities she doesn't understand, and haunted by a looming threat she can't remember, Seraphina struggles to piece together her forgotten past and discover who she really is. But with every clue only comes more questions. And she's running out of time to answer them.
Her only hope is a strangely alluring boy who claims to know her from before the crash. Who claims they were in love. But can she really trust him? And will he be able to protect her from the people who have been making her forget?
From popular young adult author Jessica Brody comes a compelling and suspenseful new sci-fi series, set in a world where science knows no boundaries, memories are manipulated, and true love can never be forgotten.
"Today is the only day I remember."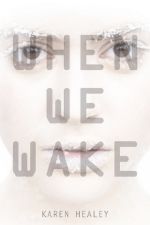 WHEN WE WAKE
By: Karen Healey
Published By: Little, Brown Books for Young Readers
Release Date: March 5, 2013
Buy the Book: Amazon
My name is Tegan Oglietti, and on the last day of my first lifetime, I was so, so happy.
Sixteen-year-old Tegan is just like every other girl living in 2027--she's happiest when playing the guitar, she's falling in love for the first time, and she's joining her friends to protest the wrongs of the world: environmental collapse, social discrimination, and political injustice.
But on what should have been the best day of Tegan's life, she dies--and wakes up a hundred years in the future, locked in a government facility with no idea what happened.
Tegan is the first government guinea pig to be cryonically frozen and successfully revived, which makes her an instant celebrity--even though all she wants to do is try to rebuild some semblance of a normal life. But the future isn't all she hoped it would be, and when appalling secrets come to light, Tegan must make a choice: Does she keep her head down and survive, or fight for a better future?
Award-winning author Karen Healey has created a haunting, cautionary tale of an inspiring protagonist living in a not-so-distant future that could easily be our own.
"My name is Tegan Oglietti. One of my ancestors was a highway-man, and another was a prince."
Do any of these opening lines grab your attention? What are your favorite first lines that you've read lately?