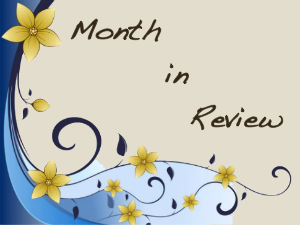 February might be a short month, but it marked some firsts for me - I wrote my first discussion posts and finally started the Vampire Academy series. March is already turning into a busy month, but I'm hoping it will be filled with great reads too! But in the meantime, here's what happened in February.
Books Reviewed:
The Storyteller
by Antonia Michaelis
Nobody
by Jennifer Lynn Barnes
Stork
by Wendy Delsol
Boundless
by Cynthia Hand
Scarlet
by Marissa Meyer
Smart Girls Get What They Want
by Sarah Strohmeyer
Vampire Academy
by Richelle Mead
Snapshot Musings
This post series features discussions on a variety of topics - namely whatever bookish things are on my mind. One of my blogging goals for 2013 was to have more discussion posts, and this feature is how I'm holding myself accountable.
Instant Blogger, Just Add Coffee
Pick a Book, Any Book
Opening Lines:
This feature showcases the first lines of upcoming or recent releases each week. Hopefully it will inspire a new read!
Opening Lines 9 (Week of Feb. 3)
Opening Lines 10 (Week of Feb. 10)
Opening Lines 11 (Week of Feb. 17)
Opening Lines 12 (Week of Feb. 24)
Fast Five:
Currently Reading: Notes from Ghost Town by Kate Ellison / Wicked Nights by Gena Showalter
Favorite February Read: Scarlet by Marissa Meyer
Most Anticipated March Release: Let the Sky Fall by Shannon Messenger / Lover At Last by J.R. Ward
Total Books Read This Year: 12
Reading Next: Code Name Verity by Elizabeth Wein
What did your February look like? What books are you most excited about for March?