Opening Lines is a new feature here on Portrait of a Book that showcases the first lines of recent and/or upcoming releases. If you're looking for your next read, let these first lines help you decide!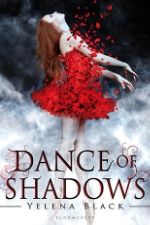 DANCE OF SHADOWS
By: Yelena Black
Published By: Bloomsbury USA Children's Books
Release Date: Feb. 12, 2013
Buy the Book: Amazon
Dancing with someone is an act of trust. Elegant and intimate; you're close enough to kiss, close enough to feel your partner's heartbeat. But for Vanessa, dance is deadly – and she must be very careful who she trusts . . .
Vanessa Adler attends an elite ballet school – the same one her older sister, Margaret, attended before she disappeared. Vanessa feels she can never live up to her sister's shining reputation. But Vanessa, with her glorious red hair and fair skin, has a kind of power when she dances – she loses herself in the music, breathes different air, and the world around her turns to flames . . .
Soon she attracts the attention of three men: gorgeous Zep, mysterious Justin, and the great, enigmatic choreographer Josef Zhalkovsky. When Josef asks Vanessa to dance the lead in the Firebird, she has little idea of the danger that lies ahead – and the burning forces about to be unleashed . . .
"In the harsh glare of the lights, Chloe's shadow stretched across the stage."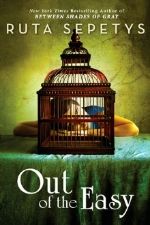 OUT OF THE EASY
By: Ruta Sepetys
Published By: Philomel Books
Release Date: Feb. 12, 2013
Buy the Book: Amazon
It's 1950, and as the French Quarter of New Orleans simmers with secrets, seventeen-year-old Josie Moraine is silently stirring a pot of her own. Known among locals as the daughter of a brothel prostitute, Josie wants more out of life than the Big Easy has to offer. She devises a plan get out, but a mysterious death in the Quarter leaves Josie tangled in an investigation that will challenge her allegiance to her mother, her conscience, and Willie Woodley, the brusque madam on Conti Street.
Josie is caught between the dream of an elite college and a clandestine underworld. New Orleans lures her in her quest for truth, dangling temptation at every turn, and escalating to the ultimate test.
With characters as captivating as those in her internationally bestselling novel Between Shades of Gray, Ruta Sepetys skillfully creates a rich story of secrets, lies, and the haunting reminder that decisions can shape our destiny.
"My mother's a prostitute."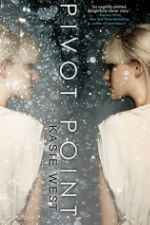 PIVOT POINT
By: Kasie West
Published By: Harper Teen
Release Date: Feb. 12, 2013
Buy the Book: Amazon
Knowing the outcome doesn't always make a choice easier . . .
Addison Coleman's life is one big "What if?" As a Searcher, whenever Addie is faced with a choice, she can look into the future and see both outcomes. It's the ultimate insurance plan against disaster. Or so she thought. When Addie's parents ambush her with the news of their divorce, she has to pick who she wants to live with—her father, who is leaving the paranormal compound to live among the "Norms," or her mother, who is staying in the life Addie has always known. Addie loves her life just as it is, so her answer should be easy. One Search six weeks into the future proves it's not.
In one potential future, Addie is adjusting to life outside the Compound as the new girl in a Norm high school where she meets Trevor, a cute, sensitive artist who understands her. In the other path, Addie is being pursued by the hottest guy in school—but she never wanted to be a quarterback's girlfriend. When Addie's father is asked to consult on a murder in the Compound, she's unwittingly drawn into a dangerous game that threatens everything she holds dear. With love and loss in both lives, it all comes down to which reality she's willing to live through . . . and who she can't live without.
"'Heads up,' a loud voice called from my right."
NOTES FROM GHOST TOWN
By: Kate Ellison
Published By: Egmont USA
Release Date: Feb. 12, 2013
Buy the Book: Amazon
They say first love never dies...
From critically acclaimed author Kate Ellison comes a heartbreaking mystery of mental illness, unspoken love, and murder. When sixteen-year-old artist Olivia Tithe is visited by the ghost of her first love, Lucas Stern, it's only through scattered images and notes left behind that she can unravel the mystery of his death.
There's a catch: Olivia has gone colorblind, and there's a good chance she's losing her mind completely—just like her mother did. How else to explain seeing (and falling in love all over again with) someone who isn't really there?
With the murder trial looming just nine days away, Olivia must follow her heart to the truth, no matter how painful. It's the only way she can save herself.
"Think about a moment, a little centimeter in time you'd happily exist in forever, if time could be laid out along the spine of a ruler."
Do any of these opening lines grab your attention? What are your favorite first lines that you've read lately?