Opening Lines is a new feature here on Portrait of a Book that showcases the first lines of recent and/or upcoming releases. If you're looking for your next read, let these first lines help you decide!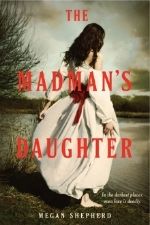 THE MADMAN'S DAUGHTER
By: Megan Shepherd
Published By: Balzer + Bray
Release Date: Jan. 29, 2013
Buy the Book: Amazon
In the darkest places, even love is deadly.
Sixteen-year-old Juliet Moreau has built a life for herself in London—working as a maid, attending church on Sundays, and trying not to think about the scandal that ruined her life. After all, no one ever proved the rumors about her father's gruesome experiments. But when she learns he is alive and continuing his work on a remote tropical island, she is determined to find out if the accusations are true.
Accompanied by her father's handsome young assistant, Montgomery, and an enigmatic castaway, Edward—both of whom she is deeply drawn to—Juliet travels to the island, only to discover the depths of her father's madness: He has experimented on animals so that they resemble, speak, and behave as humans. And worse, one of the creatures has turned violent and is killing the island's inhabitants. Torn between horror and scientific curiosity, Juliet knows she must end her father's dangerous experiments and escape her jungle prison before it's too late. Yet as the island falls into chaos, she discovers the extent of her father's genius—and madness—in her own blood.
Inspired by H. G. Wells's classic The Island of Dr. Moreau, The Madman's Daughter is a dark and breathless Gothic thriller about the secrets we'll do anything to know and the truths we'll go to any lengths to protect.
"The basement hallways in King's College of Medical Research were dark, even in the daytime."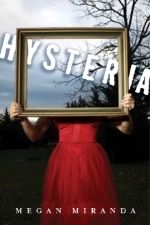 HYSTERIA
By: Megan Miranda
Published By: Walker Children's
Release Date: Feb. 5, 2013
Buy the Book: Amazon
Mallory killed her boyfriend, Brian. She can't remember the details of that night but everyone knows it was self-defense, so she isn't charged. But Mallory still feels Brian's presence in her life. Is it all in her head? Or is it something more? In desperate need of a fresh start, Mallory is sent to Monroe, a fancy prep school where no one knows her . . . or anything about her past.But the feeling follows her, as do her secrets. Then, one of her new classmates turns up dead. As suspicion falls on Mallory, she must find a way to remember the details of both deadly nights so she can prove her innocence-to herself and others.
In another riveting tale of life and death, Megan Miranda's masterful storytelling brings readers along for a ride to the edge of sanity and back again.
"My mother hid the knife block."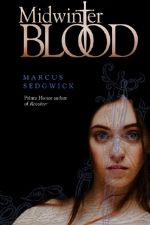 MIDWINTERBLOOD
By: Marcus Sedgwick
Published By: Roaring Brook Press
Release Date: Feb. 5, 2013
Buy the Book: Amazon
Seven stories of passion and love separated by centuries but mysteriously intertwined—this is a tale of horror and beauty, tenderness and sacrifice.
An archaeologist who unearths a mysterious artifact, an airman who finds himself far from home, a painter, a ghost, a vampire, and a Viking: the seven stories in this compelling novel all take place on the remote Scandinavian island of Blessed where a curiously powerful plant that resembles a dragon grows. What binds these stories together? What secrets lurk beneath the surface of this idyllic countryside? And what might be powerful enough to break the cycle of midwinterblood? From award-winning author Marcus Sedgwick comes a book about passion and preservation and ultimately an exploration of the bounds of love.
"The sun does not go down."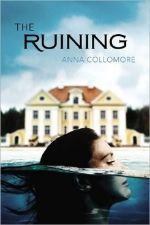 THE RUINING
By: Anna Collomore
Published By: Razorbill
Release Date: Feb. 7, 2013
Buy the Book: Amazon
Annie Phillips is thrilled to leave her past behind and begin a shiny new life on Belvedere Island, as a nanny for the picture-perfect Cohen family. In no time at all, she falls in love with the Cohens, especially with Libby, the beautiful young matriarch of the family. Life is better than she ever imagined. She even finds romance with the boy next door.
All too soon cracks appear in Annie's seemingly perfect world. She's blamed for mistakes she doesn't remember making. Her bedroom door comes unhinged, and she feels like she's always being watched. Libby, who once felt like a big sister, is suddenly cold and unforgiving. As she struggles to keep up with the demands of her new life, Annie's fear gives way to frightening hallucinations. Is she tumbling into madness, or is something sinister at play?
The Ruining is a complex ride through first love, chilling manipulation, and the terrifying depths of insanity.
"I'd never been to California."
Do any of these opening lines grab your attention? What are your favorite first lines that you've read lately?