Opening Lines is a new feature here on Portrait of a Book that showcases the first lines of recent and/or upcoming releases. If you're looking for your next read, let these first lines help you decide!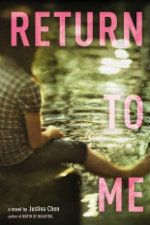 RETURN TO ME
By: Justina Chen Headley
Published By: Little, Brown Books for Young Readers
Release Date: Jan. 15, 2013
Buy the Book: Amazon
Nothing is going as planned for Rebecca Muir. She's weeks away from starting college--at a school chosen specifically to put a few thousand miles of freedom between Reb and her parents. But her dad's last-minute job opportunity has her entire family moving all those miles with her! And then there's the matter of her unexpected, amazing boyfriend, Jackson, who is staying behind on the exact opposite coast.
And if that isn't enough to deal with, mere days after moving cross-country, Reb's dad drops shocking, life-changing news. With her mother and brother overwhelmed and confused, Reb is left alone to pick up the pieces of her former life. But how can she do that when everything can change in an instant? How can she trust her "perfect" boyfriend when her own dad let her down? Reb started the year knowing exactly what her future would hold, but now that her world has turned upside down, will she discover what she really wants?
Justina Chen, the acclaimed author of North of Beautiful, has created a moving and powerful novel about the struggles that arise from betrayal, the uncertainty of life after high school, and the joy that ultimately comes from discovering what's truly in your heart.
"If you believed my so-called psychic of a grandmother, she predicted that I would almost die."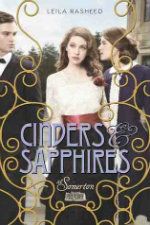 CINDERS & SAPPHIRES (At Somerton #1)
By: Leila Rasheed
Published By: Disney-Hyperion
Release Date: Jan. 22, 2013
Buy the Book: Amazon
One house, two worlds...
Rose Cliffe has never met a young lady like her new mistress. Clever, rich, and beautiful, Ada Averley treats Rose as an equal. And Rose could use a friend. Especially now that she, at barely sixteen, has risen to the position of ladies' maid. Rose knows she should be grateful to have a place at a house like Somerton. Still, she can't help but wonder what her life might have been had she been born a lady, like Ada.
For the first time in a decade, the Averleys have returned to Somerton, their majestic ancestral estate. But terrible scandal has followed Ada's beloved father all the way from India. Now Ada finds herself torn between her own happiness and her family's honor. Only she has the power to restore the Averley name—but it would mean giving up her one true love . . . someone she could never persuade her father to accept.
Sumptuous and enticing, the first novel in the At Somerton series introduces two worlds, utterly different yet entangled, where ruthless ambition, forbidden attraction, and unspoken dreams are hidden behind dutiful smiles and glittering jewels. All those secrets are waiting . . . at Somerton.
"Lady Ada Averley leaned on the rail of the steamboat Moldavia, feeling the hum of the ship's huge engines through the steel, a rhythmic shudder like a giant's breathing."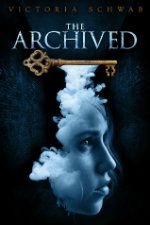 THE ARCHIVED
By: Victoria Schwab
Published By: Hyperion
Release Date: Jan. 22, 2013
Buy the Book: Amazon
Imagine a place where the dead rest on shelves like books.
Each body has a story to tell, a life seen in pictures that only Librarians can read. The dead are called Histories, and the vast realm in which they rest is the Archive.
Da first brought Mackenzie Bishop here four years ago, when she was twelve years old, frightened but determined to prove herself. Now Da is dead, and Mac has grown into what he once was, a ruthless Keeper, tasked with stopping often—violent Histories from waking up and getting out. Because of her job, she lies to the people she loves, and she knows fear for what it is: a useful tool for staying alive.
Being a Keeper isn't just dangerous—it's a constant reminder of those Mac has lost. Da's death was hard enough, but now her little brother is gone too. Mac starts to wonder about the boundary between living and dying, sleeping and waking. In the Archive, the dead must never be disturbed. And yet, someone is deliberately altering Histories, erasing essential chapters. Unless Mac can piece together what remains, the Archive itself might crumble and fall.
In this haunting, richly imagined novel, Victoria Schwab reveals the thin lines between past and present, love and pain, trust and deceit, unbearable loss and hard-won redemption.
"The Narrows remind me of August nights in the south."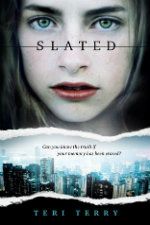 SLATED
By: Teri Terry
Published By: Nancy Paulsen Books
Release Date: Jan. 24, 2013
Buy the Book: Amazon
Kyla has been Slated—her memory and personality erased as punishment for committing a crime she can't remember. The government has taught her how to walk and talk again, given her a new identity and a new family, and told her to be grateful for this second chance that she doesn't deserve. It's also her last chance—because they'll be watching to make sure she plays by their rules.
As Kyla adjusts to her new life, she's plagued by fear. Who is she, really? And if only criminals are slated, why are so many innocent people disappearing? Kyla is torn between the need to know more and her instinct for self-preservation. She knows a dangerous game is being played with her life, and she can't let anyone see her make the wrong move . . . but who can she trust when everyone is a stranger?
Debut author Teri Terry has written a brilliantly compelling, original and thought-provoking novel about an uncomfortably plausible future.
"I run. Fists of waves claw the sand as I force one foot to pound after the other."
Do any of these opening lines grab your attention? What are your favorite first lines that you've read lately?