Opening Lines is a new feature here on Portrait of a Book that showcases the first lines of recent and/or upcoming releases. If you're looking for your next read, let these first lines help you decide!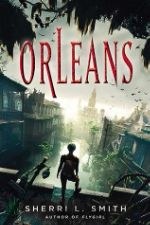 ORLEANS
By: Sherri L. Smith
Published By: Putnam Juvenle
Release Date: March 7, 2013
Buy the Book: Amazon
First came the storms.
Then came the Fever.
And the Wall.
After a string of devastating hurricanes and a severe outbreak of Delta Fever, the Gulf Coast has been quarantined. Years later, residents of the Outer States are under the assumption that life in the Delta is all but extinct… but in reality, a new primitive society has been born.
Fen de la Guerre is living with the O-Positive blood tribe in the Delta when they are ambushed. Left with her tribe leader's newborn, Fen is determined to get the baby to a better life over the wall before her blood becomes tainted. Fen meets Daniel, a scientist from the Outer States who has snuck into the Delta illegally. Brought together by chance, kept together by danger, Fen and Daniel navigate the wasteland of Orleans. In the end, they are each other's last hope for survival.
Sherri L. Smith delivers an expertly crafted story about a fierce heroine whose powerful voice and firm determination will stay with you long after you've turned the last page.
"There be seagulls catching the breeze overhead."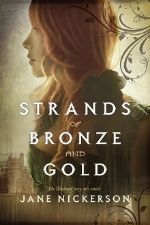 STRANDS OF BRONZE AND GOLD
By: Jane Nickerson
Published By: Random House Children's Books
Release Date: March 12, 2013
Buy the Book: Amazon
The Bluebeard fairy tale retold. . . .
When seventeen-year-old Sophia Petheram's beloved father dies, she receives an unexpected letter. An invitation—on fine ivory paper, in bold black handwriting—from the mysterious Monsieur Bernard de Cressac, her godfather. With no money and fewer options, Sophie accepts, leaving her humble childhood home for the astonishingly lavish Wyndriven Abbey, in the heart of Mississippi.
Sophie has always longed for a comfortable life, and she finds herself both attracted to and shocked by the charm and easy manners of her overgenerous guardian. But as she begins to piece together the mystery of his past, it's as if, thread by thread, a silken net is tightening around her. And as she gathers stories and catches whispers of his former wives—all with hair as red as her own—in the forgotten corners of the abbey, Sophie knows she's trapped in the passion and danger of de Cressac's intoxicating world.
Glowing strands of romance, mystery, and suspense are woven into this breathtaking debut—a thrilling retelling of the "Bluebeard" fairy tale.
"You see, I had a fabulously wealthy godfather."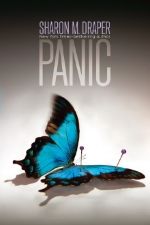 PANIC
By: Sharon M. Draper
Published By: Atheneum Books for Young Readers
Release Date: March 12, 2013
Buy the Book: Amazon
This gripping and chillingly realistic novel from New York Times bestselling author Sharon Draper shows that all it takes is one bad decision for everything to change.
Diamond knows not to get into a car with a stranger.
But what if the stranger is well-dressed and handsome? On his way to meet his wife and daughter? And casting a movie that very night—a movie in need of a star dancer? What then?
Then Diamond might make the wrong decision.
It's a nightmare come true: Diamond Landers has been kidnapped. She was at the mall with a friend, alone for only a few brief minutes—and now she's being held captive, forced to endure horrors beyond what she ever could have dreamed, while her family and friends experience their own torments and wait desperately for any bit of news.
From New York Times bestselling author Sharon Draper, this is a riveting exploration of power: how quickly we can lose it—and how we can take it back.
"'Hey, dance boy!'"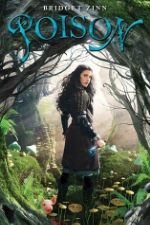 POISON
By: Bridget Zinn
Published By: Disney Hyperion
Release Date: March 12, 2013
Buy the Book: Amazon
Sixteen-year-old Kyra, a highly-skilled potions master, is the only one who knows her kingdom is on the verge of destruction—which means she's the only one who can save it. Faced with no other choice, Kyra decides to do what she does best: poison the kingdom's future ruler, who also happens to be her former best friend.
But, for the first time ever, her poisoned dart . . . misses.
Now a fugitive instead of a hero, Kyra is caught in a game of hide-and-seek with the king's army and her potioner ex-boyfriend, Hal. At least she's not alone. She's armed with her vital potions, a too-cute pig, and Fred, the charming adventurer she can't stop thinking about. Kyra is determined to get herself a second chance (at murder), but will she be able to find and defeat the princess before Hal and the army find her?
Kyra is not your typical murderer, and she's certainly no damsel-in-distress—she's the lovable and quick-witted hero of this romantic novel that has all the right ingredients to make teen girls swoon.
"The Master Trio Potioners' flat didn't look impregnable."
Do any of these opening lines grab your attention? What are your favorite first lines that you've read lately?