Opening Lines is a new feature here on Portrait of a Book that showcases the first lines of recent and/or upcoming releases. If you're looking for your next read, let these first lines help you decide!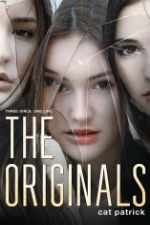 THE ORIGINALS
By: Cat Patrick
Published By: Little, Brown Books for Young Readers
Release Date: May 7, 2013
Buy the Book: Amazon
A riveting new story from Cat Patrick, author of Forgotten and Revived.
17-year-olds Lizzie, Ella, and Betsey Best grew up as identical triplets... until they discovered a shocking family secret. They're actually closer than sisters, they're clones. Hiding from a government agency that would expose them, the Best family appears to consist of a single mother with one daughter named Elizabeth. Lizzie, Ella, and Betsey take turns going to school, attending social engagements, and a group mindset has always been a de facto part of life...
Then Lizzie meets Sean Kelly, a guy who seems to see into her very soul. As their relationship develops, Lizzie realizes that she's not a carbon copy of her sisters; she's an individual with unique dreams and desires, and digging deeper into her background, Lizzie begins to dismantle the delicate balance of an unusual family that only science could have created.
"My part is first half."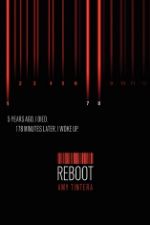 REBOOT
By: Amy Tintera
Published By: Harper Teen
Release Date: May 7, 2013
Buy the Book: Amazon
Five years ago, Wren Connolly was shot three times in the chest. After 178 minutes she came back as a Reboot: stronger, faster, able to heal, and less emotional. The longer Reboots are dead, the less human they are when they return. Wren 178 is the deadliest Reboot in the Republic of Texas. Now seventeen years old, she serves as a soldier for HARC (Human Advancement and Repopulation Corporation).
Wren's favorite part of the job is training new Reboots, but her latest newbie is the worst she's ever seen. As a 22, Callum Reyes is practically human. His reflexes are too slow, he's always asking questions, and his ever-present smile is freaking her out. Yet there's something about him she can't ignore. When Callum refuses to follow an order, Wren is given one last chance to get him in line—or she'll have to eliminate him. Wren has never disobeyed before and knows if she does, she'll be eliminated, too. But she has also never felt as alive as she does around Callum.
The perfect soldier is done taking orders.
"They always screamed."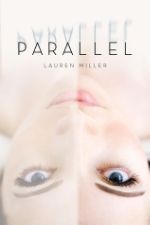 PARALLEL
By: Lauren Miller
Published By: Harper Teen
Release Date: May 14, 2013
Buy the Book: Amazon
Abby Barnes had a plan. The Plan. She'd go to Northwestern, major in journalism, and land a job at a national newspaper, all before she turned twenty-two. But one tiny choice—taking a drama class her senior year of high school—changed all that. Now, on the eve of her eighteenth birthday, Abby is stuck on a Hollywood movie set, miles from where she wants to be, wishing she could rewind her life. The next morning, she's in a dorm room at Yale, with no memory of how she got there. Overnight, it's as if her past has been rewritten.
With the help of Caitlin, her science-savvy BFF, Abby discovers that this new reality is the result of a cosmic collision of parallel universes that has Abby living an alternate version of her life. And not only that: Abby's life changes every time her parallel self makes a new choice. Meanwhile, her parallel is living out Abby's senior year of high school and falling for someone Abby's never even met.
As she struggles to navigate her ever-shifting existence, forced to live out the consequences of a path she didn't choose, Abby must let go of the Plan and learn to focus on the present, without losing sight of who she is, the boy who might just be her soul mate, and the destiny that's finally within reach.
"I hesitate, then point my gun at him and pull the trigger."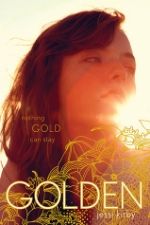 GOLDEN
By: Jessi Kirby
Published By: Simon & Schuster Books for Young Readers
Release Date: May 14, 2013
Buy the Book: Amazon
Love, tragedy, and mystery converge in this compelling novel from "an author to watch" (Booklist).
Seventeen-year-old Parker Frost has never taken the road less traveled. Valedictorian and quintessential good girl, she's about to graduate high school without ever having kissed her crush or broken the rules. So when fate drops a clue in her lap—one that might be the key to unraveling a town mystery—she decides to take a chance.
Julianna Farnetti and Shane Cruz are remembered as the golden couple of Summit Lakes High—perfect in every way, meant to be together forever. But Julianna's journal tells a different story—one of doubts about Shane and a forbidden romance with an older, artistic guy. These are the secrets that were swept away with her the night that Shane's jeep plunged into an icy river, leaving behind a grieving town and no bodies to bury.
Reading Julianna's journal gives Parker the courage to start to really live—and it also gives her reasons to question what really happened the night of the accident. Armed with clues from the past, Parker enlists the help of her best friend, Kat, and Trevor, her longtime crush, to track down some leads. The mystery ends up taking Parker places that she never could have imagined. And she soon finds that taking the road less traveled makes all the difference.
"There's no such thing as a secret in this town."
Do any of these opening lines grab your attention? What are your favorite first lines that you've read lately?