Opening Lines is a new feature here on Portrait of a Book that showcases the first lines of recent and/or upcoming releases. If you're looking for your next read, let these first lines help you decide!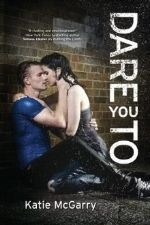 DARE YOU TO
By: Katie McGarry
Published By: Harlequin Teen
Release Date: May 28, 2013
Buy the Book: Amazon
Ryan lowers his lips to my ear. "Dance with me, Beth."
"No." I whisper the reply. I hate him and I hate myself for wanting him to touch me again....
"I dare you..."
If anyone knew the truth about Beth Risk's home life, they'd send her mother to jail and seventeen-year-old Beth who knows where. So she protects her mom at all costs. Until the day her uncle swoops in and forces Beth to choose between her mom's freedom and her own happiness. That's how Beth finds herself living with an aunt who doesn't want her and going to a school that doesn't understand her. At all. Except for the one guy who shouldn't get her, but does....
Ryan Stone is the town golden boy, a popular baseball star jock-with secrets he can't tell anyone. Not even the friends he shares everything with, including the constant dares to do crazy things. The craziest? Asking out the Skater girl who couldn't be less interested in him.
But what begins as a dare becomes an intense attraction neither Ryan nor Beth expected. Suddenly, the boy with the flawless image risks his dreams-and his life-for the girl he loves, and the girl who won't let anyone get too close is daring herself to want it all....
"I'm not interested in second place."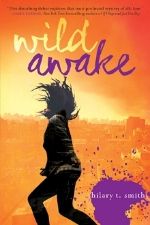 WILD AWAKE
By: Hilary T. Smith
Published By: Katherine Tegen Books
Release Date: May 28, 2013
Buy the Book: Amazon
Things you earnestly believe will happen while your parents are away:
1. You will remember to water the azaleas.
2. You will take detailed, accurate messages.
3. You will call your older brother, Denny, if even the slightest thing goes wrong.
4. You and your best friend/bandmate Lukas will win Battle of the Bands.
5. Amid the thrill of victory, Lukas will finally realize you are the girl of his dreams.
Things that actually happen:
1. A stranger calls who says he knew your sister.
2. He says he has her stuff.
3. What stuff? Her stuff.
4. You tell him your parents won't be able to—
5. Sukey died five years ago; can't he—
6. You pick up a pen.
7. You scribble down the address.
8. You get on your bike and go.
9. Things . . . get a little crazy after that.*
*also, you fall in love, but not with Lukas.
Both exhilarating and wrenching, Hilary T. Smith's debut novel captures the messy glory of being alive, as seventeen-year-old Kiri Byrd discovers love, loss, chaos, and murder woven into a summer of music, madness, piercing heartbreak, and intoxicating joy.
"It's the first day of summer, and I know three things: One, I am happy. Two, I am stoned. Three, if Lukas Malcywyk's T-shirt was any redder I would lean over and bite it like an apple."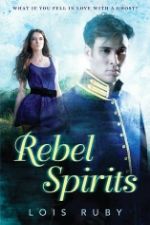 REBEL SPIRITS
By: Lois Ruby
Published By: Point
Release Date: June 1, 2013
Buy the Book: Amazon
Infused with history and mystery, this tale of ghosts, love, and murder takes place in present-day Gettysburg, where the Civil War still looms large.
Lori Chase doesn't know what to think about ghosts. She may have seen a few in the past, but those were just childish imaginings...right? Only now that she is living in Gettysburg, Pennsylvania, spirits seem to be on everyone's mind. The town is obsessed with its bloody Civil War history, and the old inn that Lori's parents run is supposedly haunted by the souls of dead soldiers.
Then Lori meets one such soldier--the devastatingly handsome Nathaniel Pierce. Nathaniel's soul cannot rest, and he desperately needs Lori's help. Because Nathaniel was not killed in the famous battle. He was murdered. Lori begins to investigate the age-old mystery, stumbling upon shocking clues and secrets.
At the same time, she can't help falling for Nathaniel, just as he is falling for her....
"'I cannot believe we're moving into that creaky old bed-and-breakfast,' I mutter for about the hundredth time."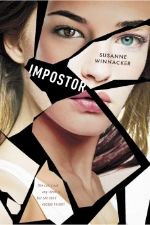 IMPOSTOR
By: Susanne Winnacker
Published By: Razorbill
Release Date: May 28, 2013
Buy the Book: Amazon
Can Tessa pose as Madison . . . and stop a killer before it's too late?
Tessa is a Variant, able to absorb the DNA of anyone she touches and mimic their appearance. Shunned by her family, she's spent the last two years training with the Forces with Extraordinary Abilities, a secret branch of the FBI. When a serial killer rocks a small town in Oregon, Tessa is given a mission: she must impersonate Madison, a local teen, to find the killer before he strikes again.
Tessa hates everything about being an impostor—the stress, the danger, the deceit—but loves playing the role of a normal girl. As Madison, she finds friends, romance, and the kind of loving family she'd do anything to keep. Amid action, suspense, and a ticking clock, this super-human comes to a very human conclusion: even a girl who can look like anyone struggles the most with being herself.
"The straightjacket corseted my body so tightly my arms tingled and my fingers turned numb."
Do any of these opening lines grab your attention? What are your favorite first lines that you've read lately?