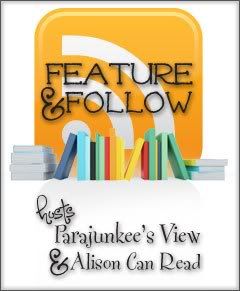 Follow Friday is hosted by
Parajunkee
and
Allison Can Read
. Visit either of their blogs for complete rules of the following fun!
This week's question:
"I like unique names for characters and am looking forward to coming up with some when I start writing. What's the most unique character name you've come across?"
This is a hard one, but I think I'll have to say Zeddicus Zu'l Zorander from Terry Goodkind's Sword of Truth series. There are actually quite a lot of unique names in this series!
What are your answers? Please leave a comment or a link to your blog!