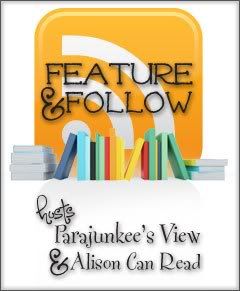 Follow Friday is hosted by
Parajunkee
and
Allison Can Read
. Visit either of their blogs for complete rules of the following fun!
This week's question:
"Activity!!! Take a picture or describe where you love to read the most..."
My answer is going to be kind of boring...my favorite place to read is in my bed, surrounded by lots of pillows and snuggled under a blanket. It's very comfy!
What are your answers? Please leave a comment or a link to your blog!