Opening Lines is a new feature here on Portrait of a Book that showcases the first lines of recent and/or upcoming releases. If you're looking for your next read, let these first lines help you decide!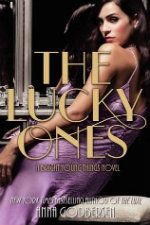 THE LUCKY ONES
By: Anna Godberson
Published By: Harper Teen
Release Date: Nov. 27, 2012
Buy the Book: Amazon
In 1929, the Bright Young Things escape Manhattan's heat for the lush lawns and sparkling bays of White Cove, looking for leisure, love, and luck.
New York City's latest It Girl, Cordelia Grey, is flying high with celebrity pilot Max Darby. But Max is a private person with a reputation to uphold—and a secret to hide. A public romance with a bootlegger's daughter could cost him more than just his good name. . . .
Aspiring triple threat Letty Larkspur has finally gotten her big break, but will her talent—and special bond with the married silver-screen star Valentine O'Dell—make her a target in the cutthroat world of Hollywood? Perhaps the ingenue knows how to play the leading lady after all.
Newly married to her longtime sweetheart, socialite Astrid Donal finds herself spending more time with one of her husband's henchmen than with him. With so many secrets between man and wife, is the honeymoon already coming to an end?
As summer reaches its hottest peak, these sun-kissed girls will find out if their luck can last . . . or if dark surprises are on the horizon.
From the New York Times bestselling author of The Luxe comes the riveting conclusion to the one summer these Bright Young Things will never forget.
"On the second Sunday in August, Astrid had been Mrs. Charlie Grey for exactly two weeks, and she was beginning to settle into the idea."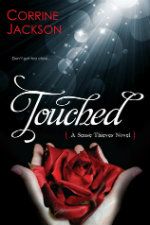 TOUCHED
By: Corrine Jackson
Published By: Kensington Teen
Release Date: Nov. 27, 2012
Buy the Book: Amazon
Remy O'Malley heals people with touch—but every injury she cures becomes her own. Living in a household with an abusive stepfather, she has healed untold numbers of broken bones, burns,and bruises. And then one night her stepfather goes too far.
Being sent to live with her estranged father offers a clean start and she is eager to take it. Enter Asher Blackwell. Once a Protector of Healers, Asher sacrificed his senses to become immortal. Only by killing a Healer can a Protector recover their human senses. Falling in love is against the rules between these two enemies. Because Remy has the power to make Protectors human again, and when they find out, they'll becoming for her—if Asher doesn't kill her first.
This is Book One in the Touched trilogy.
"Okay. This is going to hurt like hell."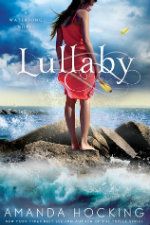 LULLABY
By: Amanda Hocking
Published By: St. Martin's Griffin
Release Date: Nov. 27, 2012
Buy the Book: Amazon
A lost colony is reborn in this heart-pounding fantasy adventure set in the near future . . .
Harper only wanted a safe, normal life. But when her younger sister Gemma runs off with a dangerous clique of beautiful girls, Penn, Thea, and Lexi, everything changes. Vowing to get her sister back no matter what the cost, Harper must face dangers unlike any she's ever experienced. Fortunately, she has Daniel by her side, a gorgeous guy who's devoted to helping her find her sister—and who's immune to the girls' dark powers.
While Harper searches for her sister, Gemma struggles to adjust to her new life. Gemma's powers are growing by the day, and the longer she lives with her new "sisters," the harder it is to resist entering their magical world. It's a realm both dark and beautiful, and where she's plagued by strange hungers and unspeakable needs. Just as she's drifting far away from her old life, Harper and Daniel find her...but no one can deny how much she's changed. All she wants is to return to her family and the mortal world, but how can she do that when she's become something else entirely—and will they still love her once they learn the truth?
Prepare to fall under the spell of Lullaby, the second book in the Watersong series from New York Times bestselling author Amanda Hocking.
"Harper woke up when the sun was just beginning to set, and squinted at the dim orange light streaming in through her curtains."
THE BELIEVING GAME
By: Eireann Corrigan
Published By: Scholastic
Release Date: Dec. 1, 2012
Buy the Book: Amazon
A private academy. A cult leader. A girl caught in the middle.
After Greer Cannon discovers that shoplifting can be a sport and sex can be a superpower, her parents pack her up and send her off to McCracken Hill-a cloistered academy for troubled teens. At McCracken, Greer chafes under the elaborate systems and self-help lingo of therapeutic education. Then Greer meets Addison Bradley. A handsome, charismatic local, Addison seems almost as devoted to Greer as he is to the 12 steps. When he introduces Greer to his mentor Joshua, she finds herself captivated by the older man's calm wisdom. Finally, Greer feels understood.
But Greer starts to question: Where has Joshua come from? What does he want in return for his guidance? The more she digs, the more his lies are exposed. When Joshua's influence over Addison edges them all closer to danger, Greer decides to confront them both. Suddenly, she finds herself on the outside of Joshua's circle. And swiftly, she discovers it's not safe there.
"I knew they'd caught me before the store manager came hustling down from the cafe area, before the checker from the next register over stepped out and blocked my cart with his foot."
Do any of these opening lines grab your attention? What are your favorite first lines that you've read lately?