Opening Lines is a new feature here on Portrait of a Book that showcases the first lines of recent and/or upcoming releases. If you're looking for your next read, let these first lines help you decide!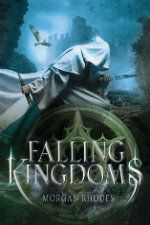 FALLING KINGDOMS
By: Morgan Rhodes
Published By: Razorbill
Release Date: Dec. 11, 2012
Buy the Book: Amazon
In a land where magic has been forgotten but peace has reigned for centuries, a deadly unrest is simmering. Three kingdoms grapple for power--brutally transforming their subjects' lives in the process. Amidst betrayals, bargains, and battles, four young people find their fates forever intertwined:
Cleo: A princess raised in luxury must embark on a rough and treacherous journey into enemy territory in search of a magic long thought extinct.
Jonas: Enraged at injustice, a rebel lashes out against the forces of oppression that have kept his country impoverished--and finds himself the leader of a people's revolution centuries in the making.
Lucia: A girl adopted at birth into a royal family discovers the truth about her past--and the supernatural legacy she is destined to wield.
Magnus: Bred for aggression and trained to conquer, a firstborn son begins to realize that the heart can be more lethal than the sword...
The only outcome that's certain is that kingdoms will fall. Who will emerge triumphant when all they know has collapsed?
"Falling Kingdoms will gut you emotionally. It will make you ache, cry, and beg for the sequel as you turn the last page. I absolutely loved it."--Julie Kagawa, New York Times bestselling author of The Iron Queen
"This triple-layered tale of bloodshed, heartbreak, and tangled court intrigue kept me turning pages very late into the night."--Lesley Livingston, award-winning author of Wondrous Strange
"She'd never killed before."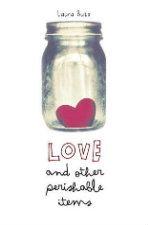 LOVE AND OTHER PERISHABLE ITEMS
By: Laura Buzo
Published By: Knopf Books for Young Readers
Release Date: Dec. 11, 2012
Buy the Book: Amazon
Love is awkward, Amelia should know.
From the moment she sets eyes on Chris, she is a goner. Lost. Sunk. Head over heels infatuated with him. It's problematic, since Chris, 21, is a sophisticated university student, while Amelia, is 15.
Amelia isn't stupid. She knows it's not gonna happen. So she plays it cool around Chris—at least, as cool as she can. Working checkout together at the local supermarket, they strike up a friendship: swapping life stories, bantering about everything from classic books to B movies, and cataloging the many injustices of growing up. As time goes on, Amelia's crush doesn't seem so one-sided anymore. But if Chris likes her back, what then? Can two people in such different places in life really be together?
Through a year of befuddling firsts—first love, first job, first party, and first hangover—debut author Laura Buzo shows how the things that break your heart can still crack you up.
"'I'm writing a play,' says Chris, leaning over the counter of my cash register."
PRINCESS OF THE SILVER WOODS (Princess #3)
By: Jessica Day George
Published By: Bloomsbury USA Children's Books
Release Date: Dec. 11, 2012
Buy the Book: Amazon
When Petunia, the youngest of King Gregor's twelve dancing daughters, is invited to visit an elderly friend in the neighboring country of Westfalin, she welcomes the change of scenery. But in order to reach Westfalin, Petunia must pass through a forest where strange two-legged wolves are rumored to exist. Wolves intent on redistributing the wealth of the noble citizens who have entered their territory. But the bandit-wolves prove more rakishly handsome than truly dangerous, and it's not until Petunia reaches her destination that she realizes the kindly grandmother she has been summoned to visit is really an enemy bent on restoring an age-old curse. The stories of Red Riding Hood and Robin Hood get a twist as Petunia and her many sisters take on bandits, grannies, and the new King Under Stone to end their family curse once and for all.
"Petunia was knitting some fingerless gloves to match her new red velvet cloak when the Wolves of the Westfalian Woods attacked."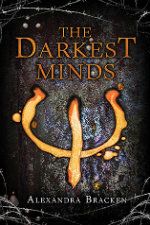 THE DARKEST MINDS
By: Alexandra Bracken
Published By: Disney Hyperion
Release Date: Dec. 18, 2012
Buy the Book: Amazon
When Ruby woke up on her tenth birthday, something about her had changed. Something alarming enough to make her parents lock her in the garage and call the police. Something that gets her sent to Thurmond, a brutal government "rehabilitation camp." She might have survived the mysterious disease that's killed most of America's children, but she and the others have emerged with something far worse: frightening abilities they cannot control.
Now sixteen, Ruby is one of the dangerous ones.
When the truth comes out, Ruby barely escapes Thurmond with her life. Now she's on the run, desperate to find the one safe haven left for kids like her—East River. She joins a group of kids who escaped their own camp. Liam, their brave leader, is falling hard for Ruby. But no matter how much she aches for him, Ruby can't risk getting close. Not after what happened to her parents.
When they arrive at East River, nothing is as it seems, least of all its mysterious leader. But there are other forces at work, people who will stop at nothing to use Ruby in their fight against the government. Ruby will be faced with a terrible choice, one that may mean giving up her only chance at a life worth living.
"When the White Noise went off, we were in the Garden, pulling weeds."
Do any of these opening lines grab your attention? What are your favorite first lines that you've read lately?