Opening Lines is a new feature here on Portrait of a Book that showcases the first lines of recent and/or upcoming releases. If you're looking for your next read, let these first lines help you decide!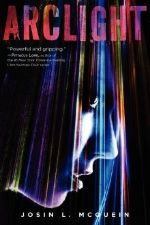 ARCLIGHT
By: Josin L. McQuein
Published By: Greenwillow Books
Release Date: April 23, 2013
Buy the Book: Amazon
No one crosses the wall of light . . . except for one girl who doesn't remember who she is, where she came from, or how she survived. A harrowing, powerful debut thriller about finding yourself and protecting your future—no matter how short and uncertain it may be.
The Arclight is the last defense. The Fade can't get in. Outside the Arclight's border of high-powered beams is the Dark. And between the Light and the Dark is the Grey, a narrow, barren no-man's-land. That's where the rescue team finds Marina, a lone teenage girl with no memory of the horrors she faced or the family she lost. Marina is the only person who has ever survived an encounter with the Fade. She's the first hope humanity has had in generations, but she could also be the catalyst for their final destruction. Because the Fade will stop at nothing to get her back. Marina knows it. Tobin, who's determined to take his revenge on the Fade, knows it. Anne-Marie, who just wishes it were all over, knows it.
When one of the Fade infiltrates the Arclight and Marina recognizes it, she will begin to unlock secrets she didn't even know she had. Who will Marina become? Who can she never be again?
"Someone's attention shouldn't have physical weight, but it does."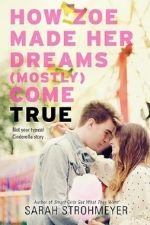 HOW ZOE MADE HER DREAMS (MOSTLY) COME TRUE
By: Sarah Strohmeyer
Published By: Balzer + Bray
Release Date: April 23, 2013
Buy the Book: Amazon
From Sarah Strohmeyer, author of Smart Girls Get What They Want, comes this romantic comedy about one girl's summer job from hell. Think The Devil Wears Prada set in Disney World.
When cousins Zoe and Jess land summer internships at the Fairyland Kingdom theme park, they are sure they've hit the jackpot. With perks like hot Abercrombie-like Prince Charmings and a chance to win the coveted $25,000 Dream & Do grant, what more could a girl want?
Once Zoe arrives, however, she's assigned to serve "The Queen"-Fairyland's boss from hell. From spoon-feeding her evil lapdog caviar, to fetching midnight sleeping tonics, Zoe fears she might not have what it takes to survive the summer, much less win the money.
Soon backstabbing interns, a runaway Cinderella, and cutthroat competition make Zoe's job more like a nightmare than a fairy tale. What will happen when Zoe is forced to choose between serving The Queen and saving the prince of her dreams?
"There was no getting around the fact that Tinker Bell was a little bitch."
THE RULES
By: Stacey Kade
Published By: Disney Hyperion
Release Date: April 23, 2013
Buy the Book: Amazon
1. Never trust anyone.
2. Remember they are always searching.
3. Don't get involved.
4. Keep your head down.
5. Don't fall in love.
Five simple rules. Ariane Tucker has followed them since the night she escaped from the genetics lab where she was created, the result of combining human and extraterrestrial DNA. Ariane's survival—and that of her adoptive father—depends on her ability to blend in among the full-blooded humans in a small Wisconsin town, to hide in plain sight at her high school from those who seek to recover their lost (and expensive) "project."
But when a cruel prank at school goes awry, it puts her in the path of Zane Bradshaw, the police chief's son and someone who sees too much. Someone who really sees her. After years of trying to be invisible, Ariane finds the attention frightening—and utterly intoxicating. Suddenly, nothing is simple anymore, especially not the rules…
"I have a dead girl's name."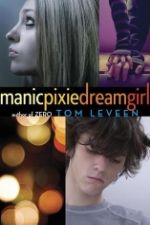 Manicpixiedreamgirl
By: Tom Leveen
Published By: Random House Children's Books
Release Date: April 23, 2013
Buy the Book: Amazon
Sometimes the most dramatic scenes in a high school theater club are the ones that happen between the actors and crew off stage.
Seventeen-year-old Tyler Darcy's dream of being a writer is starting to feel very real now that he's sold his first short story to a literary journal. He should be celebrating its publication with his two best friends who've always had his back, but on this night, a steady stream of texts from his girlfriend Sidney keep intruding. So do the memories of his dream girl, Becky, who's been on his mind a little too much since the first day of high school. Before the night is over, Ty might just find the nerve to stop all the obsessing and finally take action.
"This isn't going to end well."
Do any of these opening lines grab your attention? What are your favorite first lines that you've read lately?