Opening Lines is a new feature here on Portrait of a Book that showcases the first lines of recent and/or upcoming releases. If you're looking for your next read, let these first lines help you decide!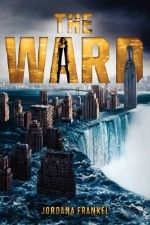 THE WARD
By: Jordana Frankel
Published By: Katherine Tegen Books
Release Date: April 30, 2013
Buy the Book: Amazon
Sixteen-year-old Ren is a daredevil mobile racer who will risk everything to survive in the Ward, what remains of a water-logged Manhattan. To save her sister, who is suffering from a deadly illness thought to be caused by years of pollution, Ren accepts a secret mission from the government: to search for a freshwater source in the Ward, with the hope of it leading to a cure.
However, she never expects that her search will lead to dangerous encounters with a passionate young scientist; a web of deceit and lies; and an earth-shattering mystery that's lurking deep beneath the water's rippling surface.
Jordana Frankel's ambitious debut novel and the first in a two-book series, The Ward is arresting, cinematic, and thrilling—perfect for fans of Scott Westerfeld or Ann Aguirre.
"This is no ordinary flea-bitten day - not for me, it ain't."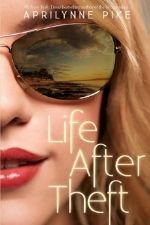 LIFE AFTER THEFT
By: Aprilynne Pike
Published By: Harper Teen
Release Date: April 30, 2013
Buy the Book: Amazon
Moving to a new high school sucks. Especially a rich-kid private school. With uniforms. But nothing is worse than finding out the first girl you meet is dead. And a klepto.
No one can see or hear Kimberlee except Jeff, so--in hopes of bringing an end to the snarkiest haunting in history--he agrees to help her complete her "unfinished business." But when the enmity between Kimberlee and Jeff's new crush, Sera, manages to continue posthumously, Jeff wonders if he's made the right choice.
Clash meets sass in this uproarious modern-day retelling of Baroness Orczy's The Scarlet Pimpernel.
"I hate this school."
GAME. SET. MATCH.
By: Jennifer Iacopelli
Published By: Coliloquy, LLC
Release Date: May 1, 2013
Buy the Book: Amazon
Nestled along the North Carolina coast, the Outer Banks Tennis Academy is the world's most elite training facility. In this pressure-cooker environment, futures are forged in blood and sweat, and dreams are shattered in an instant.
Penny Harrison, a rising female star, is determined to win the French Open and beat her archrival, Zina Lutrova. But when her coach imports British bad boy Alex Russell as her new training partner, will Penny be able to keep her laser-like focus?
Tennis is all Jasmine Randazzo has ever known. The daughter of two Grand Slam champions, she's hell-bent on extending her family's legacy and writing her own happily-ever-after...until her chosen Prince Charming gives her the just-friends speech right before the biggest junior tournament of the year, the Outer Banks Classic.
With a powerful serve and killer forehand, newcomer Indiana Gaffney is turning heads. She's thrilled by all of the attention, especially from Jack Harrison, Penny's agent and hot older brother, except he keeps backing off every time things start heating up.
With so much at stake, dreams—and hearts—are bound to break. Welcome to OBX: Where LOVE is a four-letter word, on and off the court.
"'Crap. Crap. Crap,' Indy muttered to herself."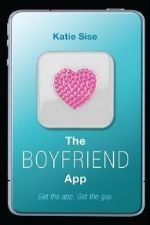 THE BOYFRIEND APP
By: Katie Sise
Published By: Balzer & Bray
Release Date: April 30, 2013
Buy the Book: Amazon
In The Boyfriend App by Katie Sise, super-smart, somewhat geeky Audrey McCarthy can't wait to get out of high school. Her father's death and the transformation of her one-time BFF, Blake Dawkins, into her worst nightmare have her longing for the new start college will bring.
But college takes money. So Audrey decides she has to win the competition for the best app designed by a high schooler—and the $200,000 that comes with it. She develops something she calls the Boyfriend App, and suddenly she's the talk of the school and getting kissed by the hottest boys around. But can the Boyfriend App bring Audrey true love?
"It was lunchtime in the social battleground known as Harrison's upperclassman cafeteria, and I was staring at Aidan Bailey."
Do any of these opening lines grab your attention? What are your favorite first lines that you've read lately?