Opening Lines is a new feature here on Portrait of a Book that showcases the first lines of recent and/or upcoming releases. If you're looking for your next read, let these first lines help you decide!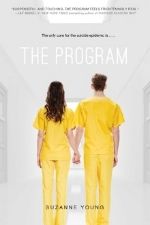 THE PROGRAM
By: Suzanne Young
Published By: Simon Pulse
Release Date: April 30, 2013
Buy the Book: Amazon
Sloane knows better than to cry in front of anyone. With suicide now an international epidemic, one outburst could land her in The Program, the only proven course of treatment. Sloane's parents have already lost one child; Sloane knows they'll do anything to keep her alive. She also knows that everyone who's been through The Program returns as a blank slate. Because their depression is gone—but so are their memories.
Under constant surveillance at home and at school, Sloane puts on a brave face and keeps her feelings buried as deep as she can. The only person Sloane can be herself with is James. He's promised to keep them both safe and out of treatment, and Sloane knows their love is strong enough to withstand anything. But despite the promises they made to each other, it's getting harder to hide the truth. They are both growing weaker. Depression is setting in. And The Program is coming for them.
"The air in the room tastes sterile."
INVISBILITY
By: Andrea Cremer & David Levithan
Published By: Philomel
Release Date: May 7, 2013
Buy the Book: Amazon
Stephen has been invisible for practically his whole life — because of a curse his grandfather, a powerful cursecaster, bestowed on Stephen's mother before Stephen was born. So when Elizabeth moves to Stephen's NYC apartment building from Minnesota, no one is more surprised than he is that she can see him. A budding romance ensues, and when Stephen confides in Elizabeth about his predicament, the two of them decide to dive headfirst into the secret world of cursecasters and spellseekers to figure out a way to break the curse. But things don't go as planned, especially when Stephen's grandfather arrives in town, taking his anger out on everyone he sees. In the end, Elizabeth and Stephen must decide how big of a sacrifice they're willing to make for Stephen to become visible — because the answer could mean the difference between life and death. At least for Elizabeth.
"I was born invisible."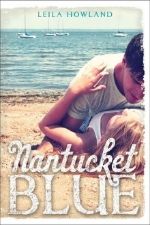 NANTUCKET BLUE
By: Leila Howland
Published By: Disney Hyperion
Release Date: May 7, 2013
Buy the Book: Amazon
For Cricket Thompson, a summer like this one will change everything. A summer spent on Nantucket with her best friend, Jules Clayton, and the indomitable Clayton family. A summer when she'll make the almost unattainable Jay Logan hers. A summer to surpass all dreams.
Some of this turns out to be true. Some of it doesn't.
When Jules and her family suffer a devastating tragedy that forces the girls apart, Jules becomes a stranger whom Cricket wonders whether she ever really knew. And instead of lying on the beach working on her caramel-colored tan, Cricket is making beds and cleaning bathrooms to support herself in paradise for the summer.
But it's the things Cricket hadn't counted on--most of all, falling hard for someone who should be completely off-limits--that turn her dreams into an exhilarating, bittersweet reality.
A beautiful future is within her grasp, and Cricket must find the grace to embrace it. If she does, her life could be the perfect shade of Nantucket blue.
"Even without Holly Howard and Dori Archer, who'd been suspended for drinking on campus, we were supposed to win that game."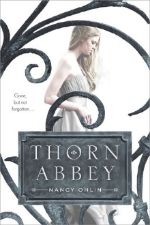 THORN ABBEY
By: Nancy Ohlin
Published By: Simon Pulse
Release Date: May 7, 2013
Buy the Book: Amazon
Nothing is as it seems in this darkly romantic tale of infatuation and possession, inspired by Daphne du Maurier's Rebecca.
Becca was the perfect girlfriend: smart, gorgeous, and loved by everyone at New England's premier boarding school, Thorn Abbey. But Becca's dead. And her boyfriend, Max, can't get over his loss.
Then Tess transfers to Thorn Abbey. She's shy, insecure, and ordinary—everything that Becca wasn't. And despite her roommate's warnings, she falls for brooding Max.
Now Max finally has a reason to move on. Except it won't be easy. Because Becca may be gone, but she's not quite ready to let him go…
"The dream is always the same."
Do any of these opening lines grab your attention? What are your favorite first lines that you've read lately?